Nowadays, almost everyone is already familiar with Komodo National Park. This beautiful collection of islands is acknowledged by UNESCO a couple of years back as a heritage place. Komodo island is most famous as the home of the legendary Komodo dragon, the giant predator lizard that exists nowhere else on earth. The rich marine biodiversity around the ocean is also another jewel that is decorating Indonesian maritime.
But do you know how to get around Komodo? Although there are many options to take, it's easy to get lost or scammed around the area. With that in mind, by far the best and safest option is none other than applying for a Komodo tour package.
The Komodo Tour Package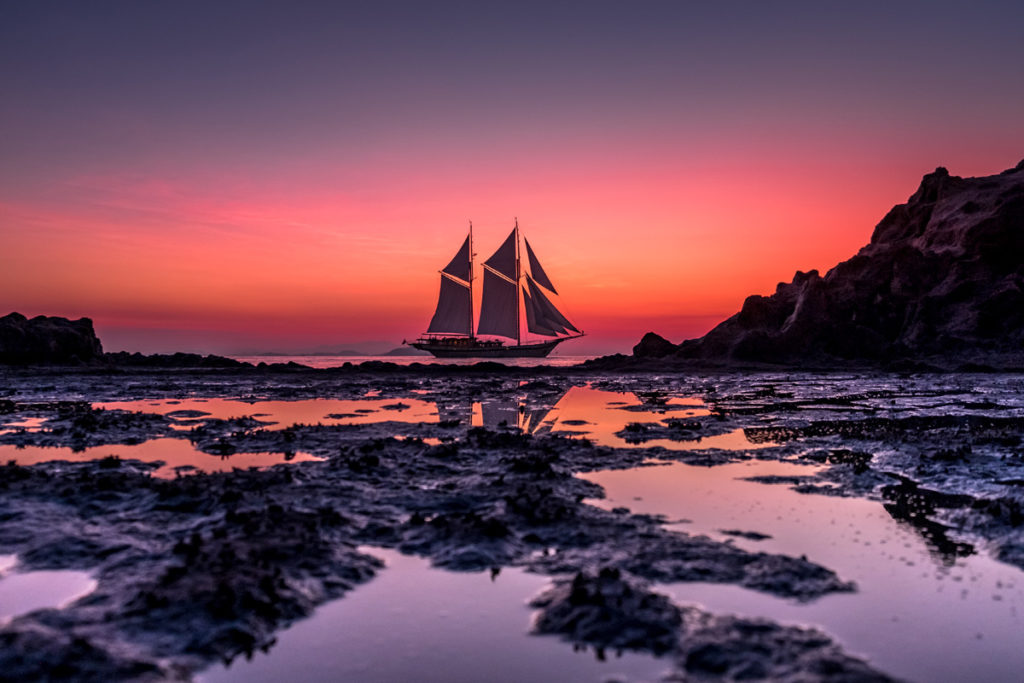 The Komodo Tour is a pre-planned trip to Komodo National Park and some areas around it organized by boat charters. This trip can last from one day to even a week depending on the destinations chosen by the guests. The guest simply needs to contact one of the boat charters to show their interest in one of the tours, and they will take care of the rest.
Komodo tour is mostly divided into 2 kinds, private and open trips. A private trip is for guests who wanted to rent the boat privately, usually for families or large groups. Meanwhile, an open trip is a trip to gather the guests who are willing to travel with others and join them together in one group. This kind of trip is great if you intend to make friends along the way.
Diverse List of Destinations
Komodo National Park is a really vast area. You may not be able to explore every single island and nature attraction around it in a short time. That's why in the Komodo tour, you can choose the destinations that you prefer for the trip yourself. Boat charters already have a set course for each package. But, you can consult the agent if you want to do an extra trip or change some of the destinations.
The highlights for the Komodo liveaboard trip are definitely the Komodo, Rinca and Padar islands. Those are the three main islands in Komodo National Park that attract millions of tourists every year. There's an entrance fee to enter both Komodo and Rinca islands, so make sure to ask your charter if it's included in the package or not.
Other notable destinations in Komodo National Park is Manta Point, where you can swim in the open seas with giant beautiful manta rays. Then there's Kanawa Island, where you can relax on the gorgeous beach while drinking a fresh juice. Next, pay a visit to Gili Lawa Darat and Sebayur, where you can get a great trekking area and reward yourself with amazing scenery from the top of the hills.

Facilities Aboard the Ship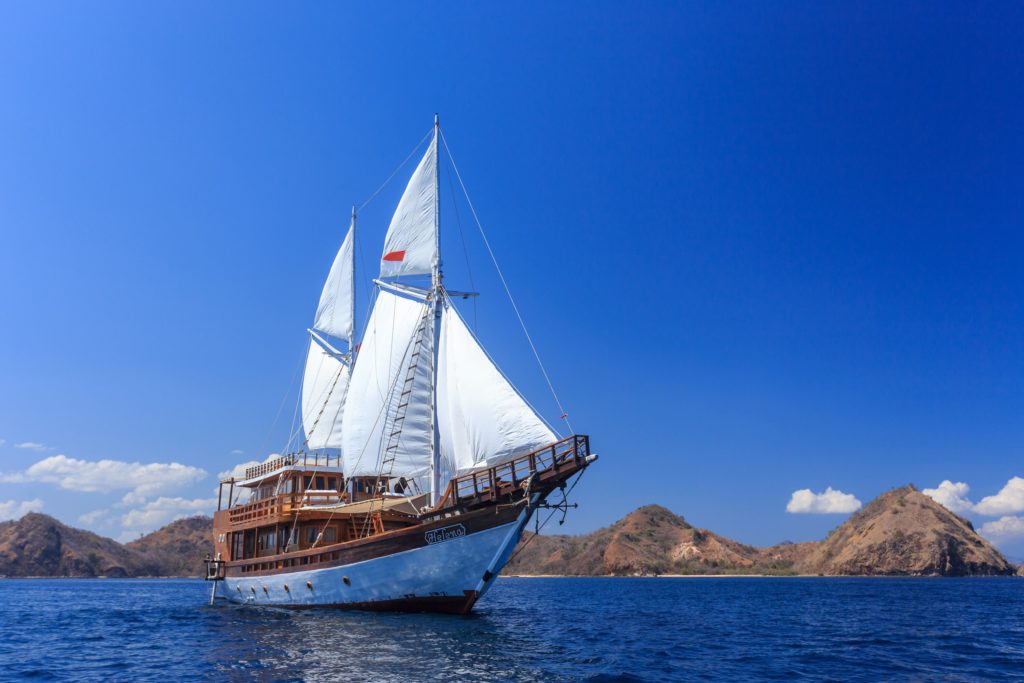 Traveling around Komodo is nice, but what exactly do you get by joining a boat charter? Well, first you don't need to worry about transportation because a luxury liveaboard is going to be your vessel along the journey with a small boat to explore the depth of the island. The entire ship is yours to explore and chill everywhere you desire. You will also be accompanied by a team of ship crews who will greet you and serve your every need with a bright smile.
Most if not all boat charters will include 3 meals per day on the package. The chef aboard the ship is a professional who will cook you either an authentic Indonesian dish or Western cuisine. Moreover, you can even request the chef for a preferred food if you have an allergy to certain ingredients.

Hello Flores, Your Best Solution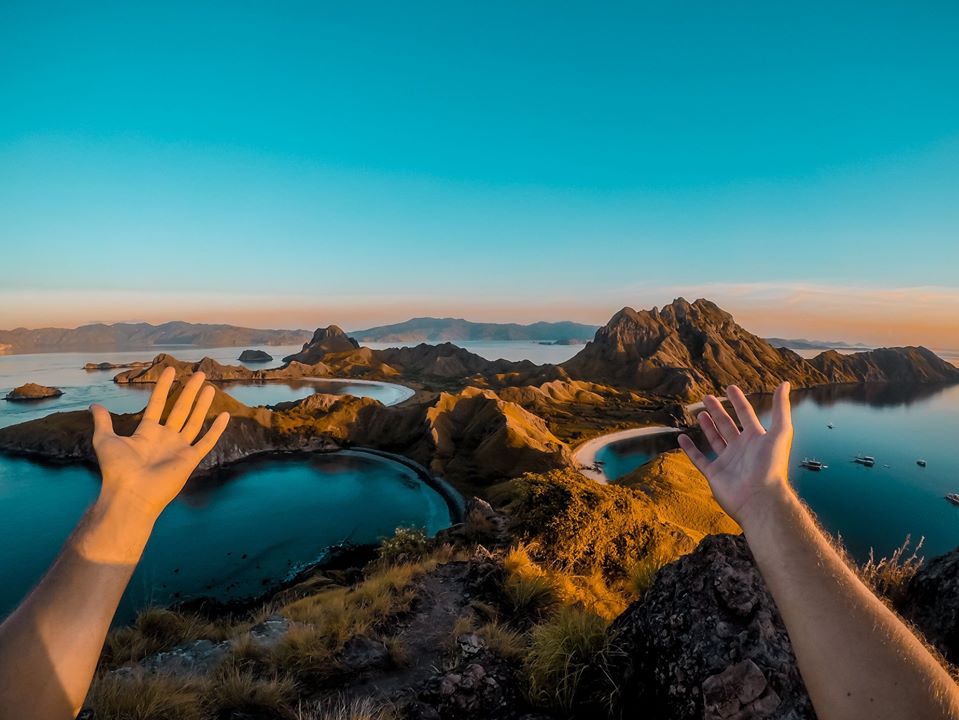 Komodo Tour sounds great now, doesn't it? But did you already have a trusted charter in mind to go on an adventure with? Because if you haven't, try checking out Hello Flores as the experienced Komodo boat charter. In Hello Flores, we will provide you with selections of great Komodo tour packages ranging from 3 to 6 days exploring every famous tourist attraction in the Komodo and Flores area, including some places that you may never heard before.
Various destinations, reasonable prices, and excellent services are our best merit that we are so proud of for a long time. Besides that, we have so many Komodo liveaboard yachts associated with us. From a simple Phinisi boat to a giant superyacht that you can choose based on your preference. We aim to give you the best journey experience that you will remember for a lifetime.