30m / 10 guests / crew
Private Charter & Cabin Cruise Available // Price Range $$$
INQUIRE NOW - BEST PRICE GUARANTEE
About Carpe Diem Liveaboard
The phinisi is born out of the ancient philosophy that has fueled discoveries, escapades, and everything in between. The Komodo island of Flores and its surrounding seas are the embodiment of discovery itself, and Carpe Diem is a vessel that will take you through the experience. Catch the trade winds in your sails, they say, and sail far from the safe harbor; to find or to lose yourself is just a part of the journey. Carpe Diem; seize the day, lives up to its namesake. This boat does not only represent the spontaneity of life, the thrill and delight in living in the present, and a proposition of a daring adventure.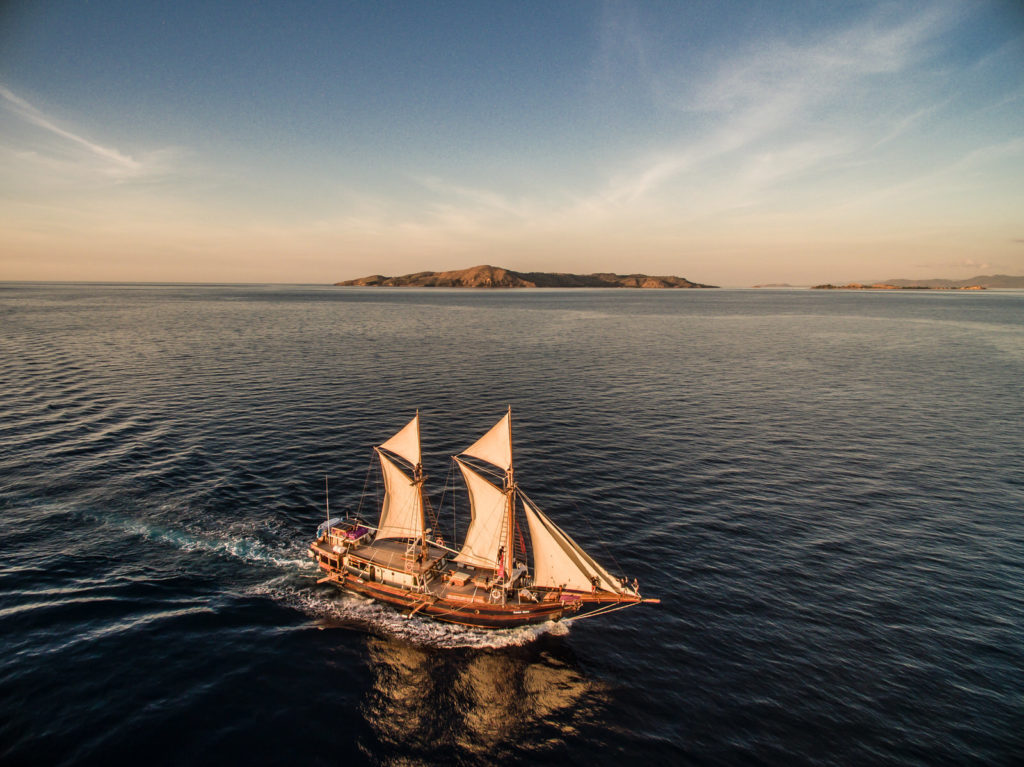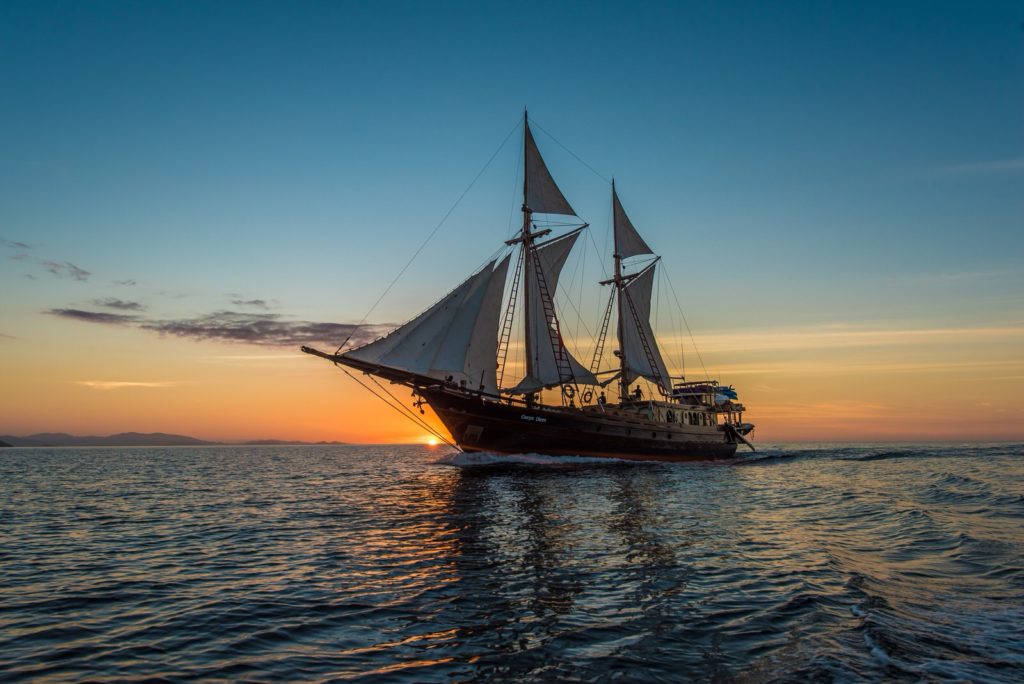 In Detail
Carpe Diem phinisi is designed for small groups with a maximum of 10 guests on board, creating an intimate experience of sailing and living in the seas as a whole. Four of our cabins are known by the names of Pala Cabin, Cengkeh Cabin, Pandan Cabin, and Kayu Manis Cabin, each offering its own unique staying experience.
Four master cabins with ensuite bathroom equipped with showers
Fully air-conditioned cabins
Office work area consisting of desks and chairs
Storage space in each cabin
Traditional Indonesian aesthetic decor
Life on Board Carpe Diem
Seize the day and experience the life of sailing on the seas surrounded by nature with her constant calls of adventures and quests. Whether it's diving, trekking, or kayaking, the delightful life atop the Carpe Diem is one you'd make the most out of. Interiors of the Carpe Diem phinisi schooner is designed with splashes of traditional Indonesian accents. Discover stunning cabin interiors of the exquisite local wooden teals. The beds are adorned with the iconic Indonesian Ikat pattern, one of the lasting statement of the country's treasured heritage.
Food is something that would be one of the most unforgettable experiences of your sail as well; overseen by our French Chef, Cecile, who's passionate about fine cuisines as much as she does about sailing the vast East Indonesian seas. All of the ingredients used during our sail are all locally sourced, seasonal, and therefore, ensuring that everything delivered to your plates are of the freshest quality.
Carpe Diem Liveaboard Gallery
Send us a request for Carpe Diem Liveaboard, our team will reply within 24 hours with the best price guarantee.