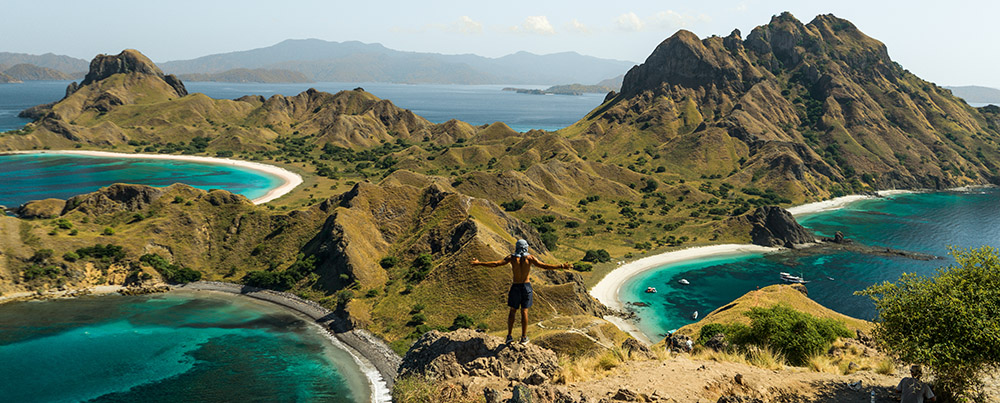 As one of the most diverse biodiversity conservation site in the world, Komodo National Park is not only a home for around 5000 Komodo dragons, but also for thousands of other flora and fauna species.
Located in East Nusa Tenggara, a province in the center of the Indonesian archipelagic, Komodo National Park has so many reasons to visit. Among them is the fact that this UNESCO's world heritage site really can represent the stories of native islands where dinosaurs used to live. Just like the neighborhood of the extinct dinosaurs, the home for Komodo dragons is also surrounded by volcanic islands. Thus, coming to these islands will naturally raise your adventurous instinct.
However, since Komodo National Park covers an area of 1817 km2 (marine and land) and consists of several big and smaller islands, it will be difficult to see all of its beauty in just a few days. That is why we already chose 5 best of the best places for your amazing adventure. 
If you ever looked for pictures representing Komodo National Park, then you must have seen the beautiful Pink Beach which is also becoming the identity of the national park other than the Komodo dragon itself. Pink Beach has a unique color that is formed by the blend of white sand and the shivers of red corals. In addition to that, the panorama of this magical pink shoreline is also perfectly combined with the green plants, the turquoise blue of the ocean and blue from the sky. Situated in the shoreline of Komodo island, Pink Beach features as one the highlights of Komodo National Park.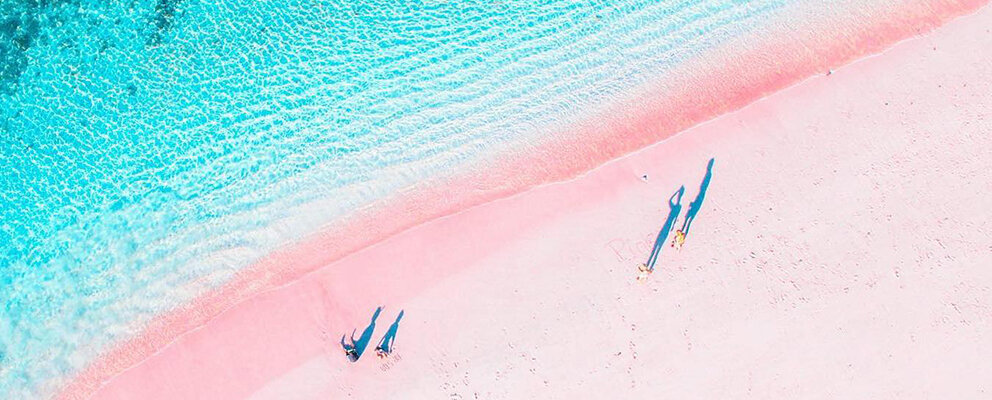 Besides Komodo island, Padar is perhaps also the most popular and favorite destination within the area of Komodo National Park. Padar Island has a miraculous viewpoint that consists of savanna hills surrounded by narrow beaches with clear blue water. This geographical landscape offers the finest scenic of hiking paradise in Indonesia. When you have reached the summit of the hills you will be amazed by the very unique shape of the island. And with a little good fortune, from the top of that hill, you can also spot a view of the jumping dolphins or even the flying manta rays in the ocean. Accordingly, diving and snorkeling are other reasons for visiting the fascinating Padar island.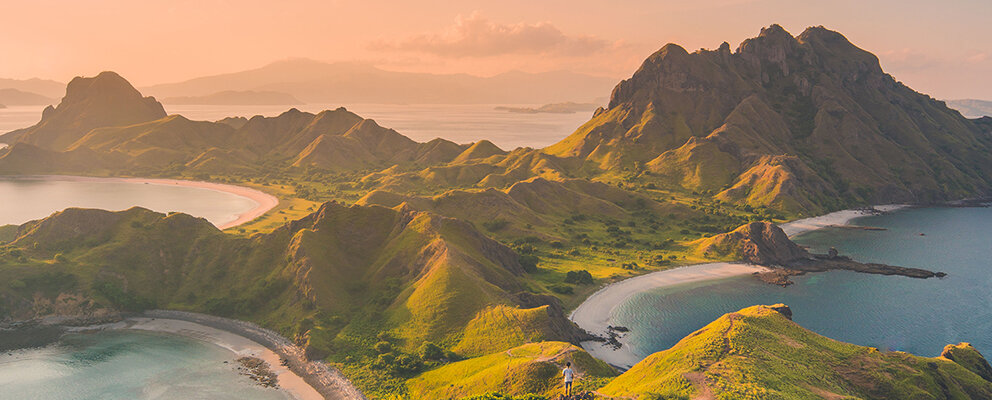 Kelor is among the most famous destination in East Nusa Tenggara and is located just beside Komodo island, the main destination for every tourist. The island has an enchanting natural beauty that will impress anyone who sees it. There are a stretch of soft white sand, calm waves, lush hills and warm sunlight that will be a perfect place to wander in where you can also hunt beautiful pictures of you and your travel mate. Above all, snorkeling, diving, and trekking in Kelor island will be the best moments of your vacation.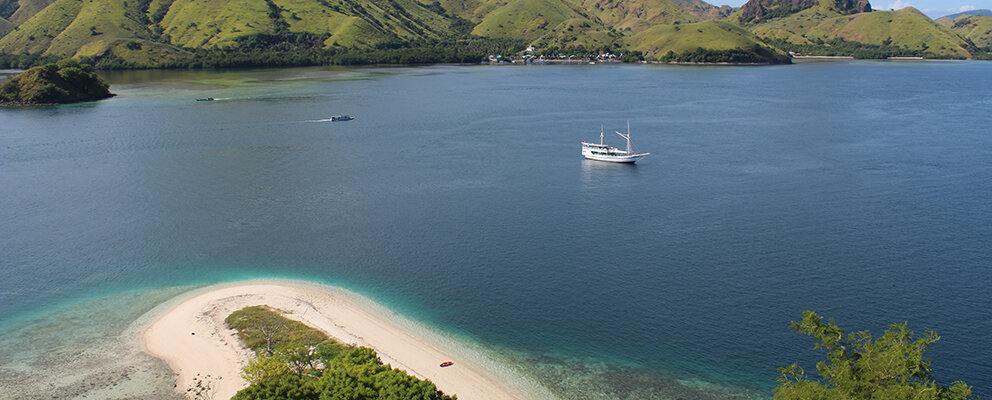 Gili Laba is another island in Komodo National Park that offers its visitors a possibility to hike up in a row of beautiful hills and see the incredible view of the ocean and neighborhood islands from above. Also known as Gili Lawa Darat, this island is best visited in early morning or afternoon to see the sun fabulously rises and sets. One interesting fact about Gili Laba is the changing color of its plain which depends on the seasons. For instance, the savanna which normally is green in the wet season will turn to brown in the dry season.
A beautiful tropical island called Kanawa is the next place that you must visit during your trip to Komodo National Park. The island is excentric for the long wooden bridge that leads to the ocean. Surrounded by white and exotic sand, this island will make you totally relax and excited. The calm warm water is perfect for family activities, such as swimming and snorkeling. Kanawa island also provides its guests an opportunity to stay overnight in a modest yet exotic and convenience bungalows.

Located in Labuan Bajo, Komodo Tourism Village is a small and secluded settlement which is inhabited by 300-350 households. Komodo Tourism Village has received a financial fund from a private firm in order to develop an independent source of income. The local artisans and carvers create souvenirs to invite tourists to come and shop while also exhibit their traditional unique homes. This village is representing the way native Flores live from time to time, as the majority of its residents are working as fishermen.