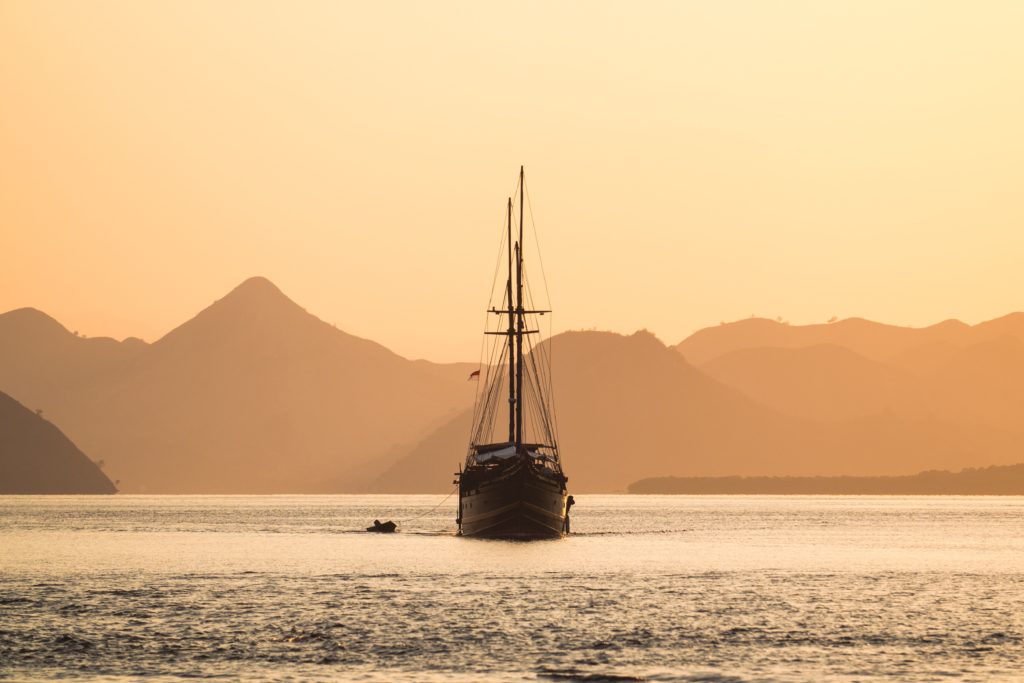 Have you been to Komodo National Park? This jewel location in Indonesia is famous worldwide for its beautiful scenery and wonderful tourist attraction. Although there are many methods of exploring Komodo, the most popular and simplest way is by charter boat. You only need to plan your destinations, discuss it with them, and they will take care of the rest. Make a memorable summer with visiting Komodo islands, here are some reasons that might convince you!
See the Komodo Dragon on their natural habitat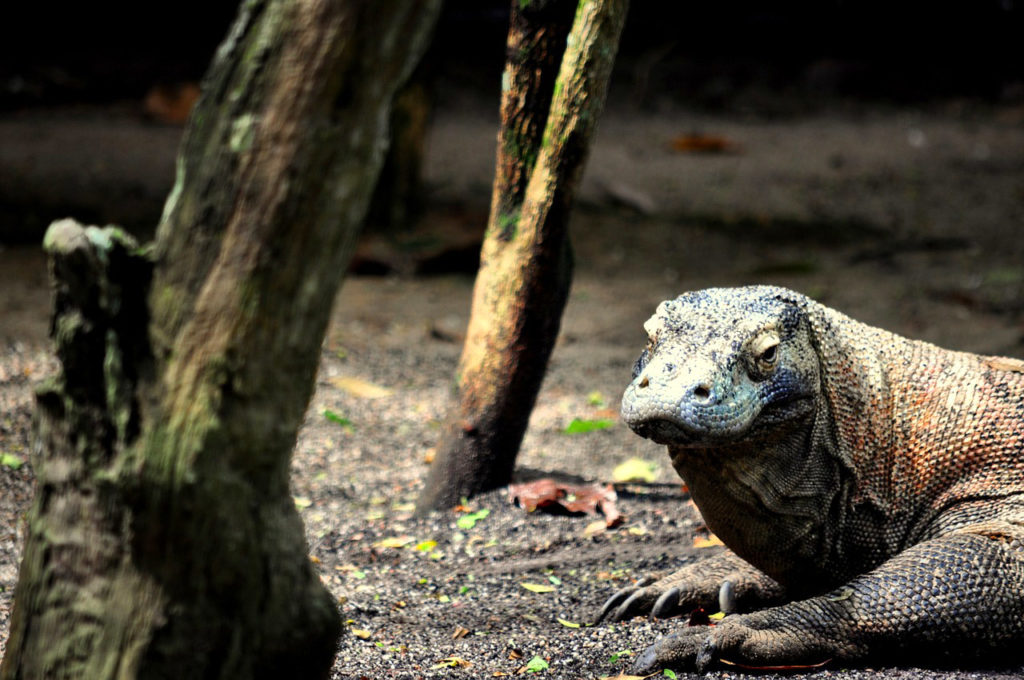 This is probably the main reason why people around the world are curious to visit Komodo National Park. As you may already know, there are a giant species of lizard resembling a dragon called Komodo that only lives in Indonesia. As of this moment, there are only two islands in Indonesia that have the Komodo dragon population, the Komodo Island and Rinca Island. Padar used to inhabit Komodo as well but went extinct a couple of years back because of an unsuitable environment.
This ferocious fauna is a predator that agitates quite easily. They prey upon the herbivore creatures around the island and potentially attack humans as well. That's why to be able to observe Komodo on the island, every guest has to be accompanied by a veteran ranger to ensure everyone's safety.

Dive and Snorkel on popular spots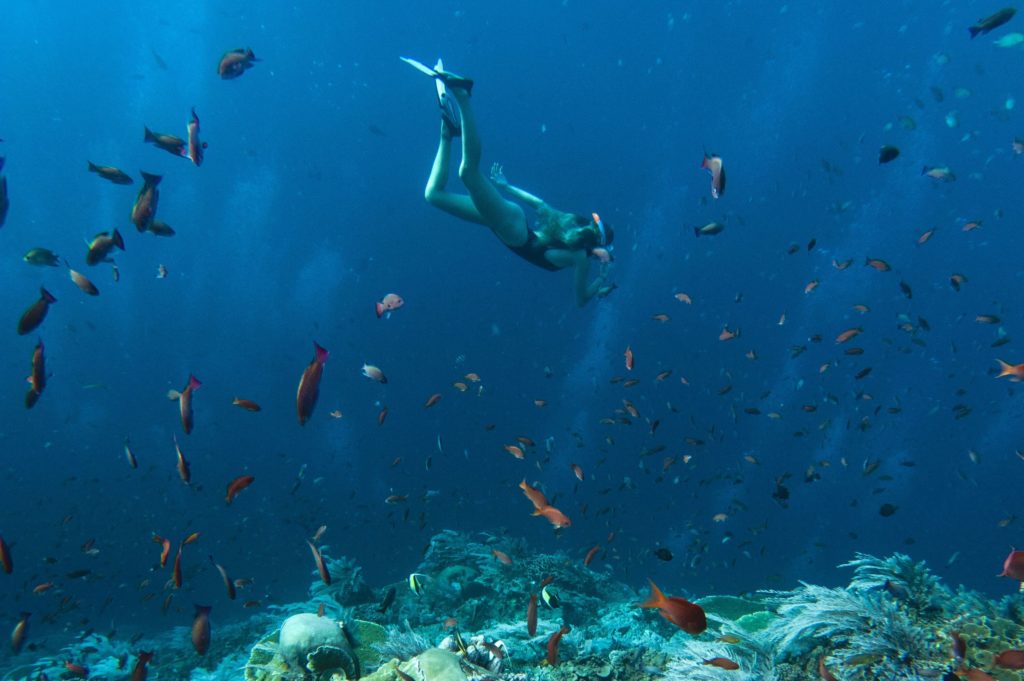 It's summer! That means we should do some activities in the water. And when you are on a boat charter, nothing beats snorkeling and diving on many popular sites around Komodo and Flores. Snorkeling is more simple, if you just want to enjoy the surface of the ocean and feel the sun above you while admiring the underwater view then it's a good choice. Snorkeling also requires less gear and doesn't really need proper training, quite a decent pick for a casual adventure.
Diving is more complicated. You will require a full body suit and an oxygen tank. A license is actually required for a person to be able to dive on open water, but since you are accompanied by a professional master diver, a beginner can be allowed to join. When diving, you are going down to the depth of the sea to witness the scenery and life of the deep underwater. Coral reefs and exotic fishes are usually what every diver looking for.

Relaxing on the beach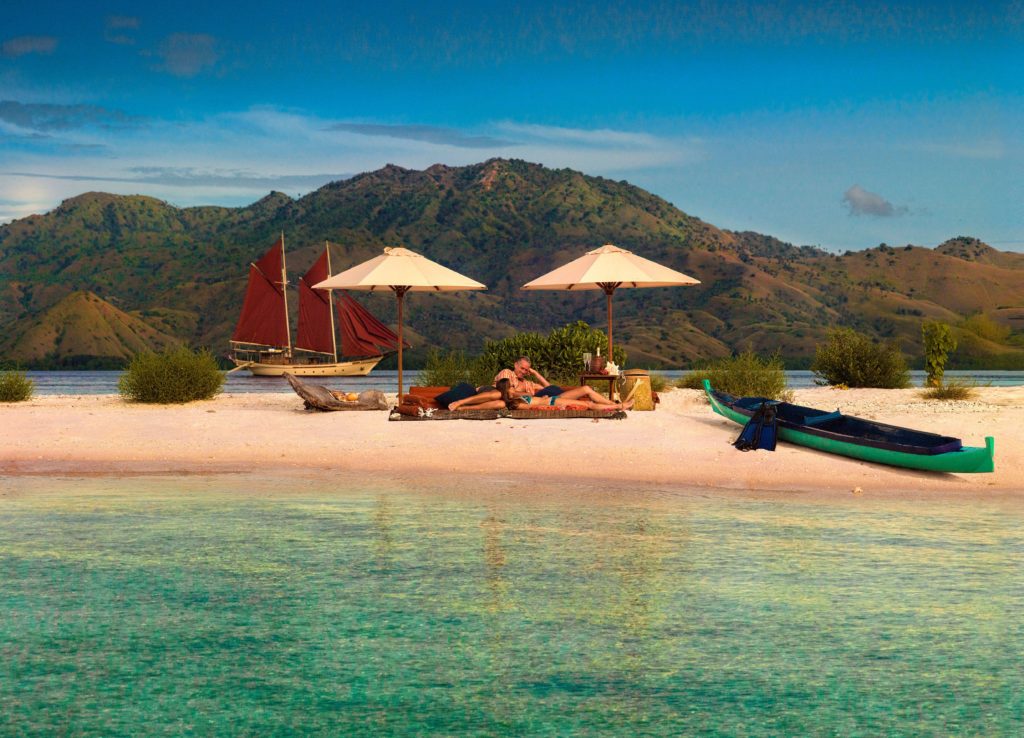 Komodo National Park has an iconic Pink beach. This beach has beautiful pink sands instead of normal white one, hence the name. The scenery and atmosphere around the area are amazing, you can take a memorable panoramic photo from the hills nearby or using a drone. Take a swim nearby the shore to enjoy the nice cold water on your body on a clear sunny day.
You can bring your own mat and umbrella to relax on the side of the beach and just lay down while enjoying the ocean view. After doing intense activities like diving or trekking, relaxing on the beach can cure your fatigue and clear your mind. After a good rest, try to take a walk around the beach. Stroll or jog on the shore whichever you prefer, and feel the amazing ocean breeze as you pace your walk.

Trekking on the hills and mountains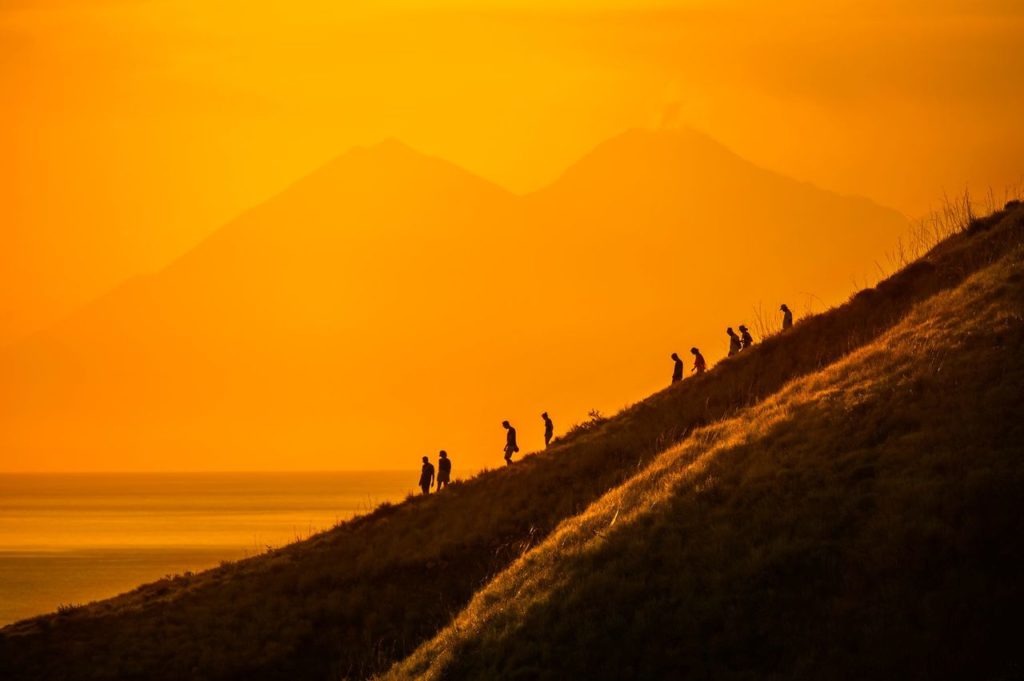 For an avid mountain climber, trekking on the islands around Komodo can be a worthy challenge to take on your journey. Prepare your boots, bag and water bottle because you will have a long day of trekking in Komodo National Park. And prepare your body as well because this activity can surely make you drain your stamina quickly.
Islands like Padar, Sebayur and Gili Lawa Darat are among the famous destinations for trekking because of its terrain. People often trek to the top of the mountain or hills to get an amazing panoramic landscape. So pack your best camera to make sure you get the best picture possible.

Sailing with a liveaboard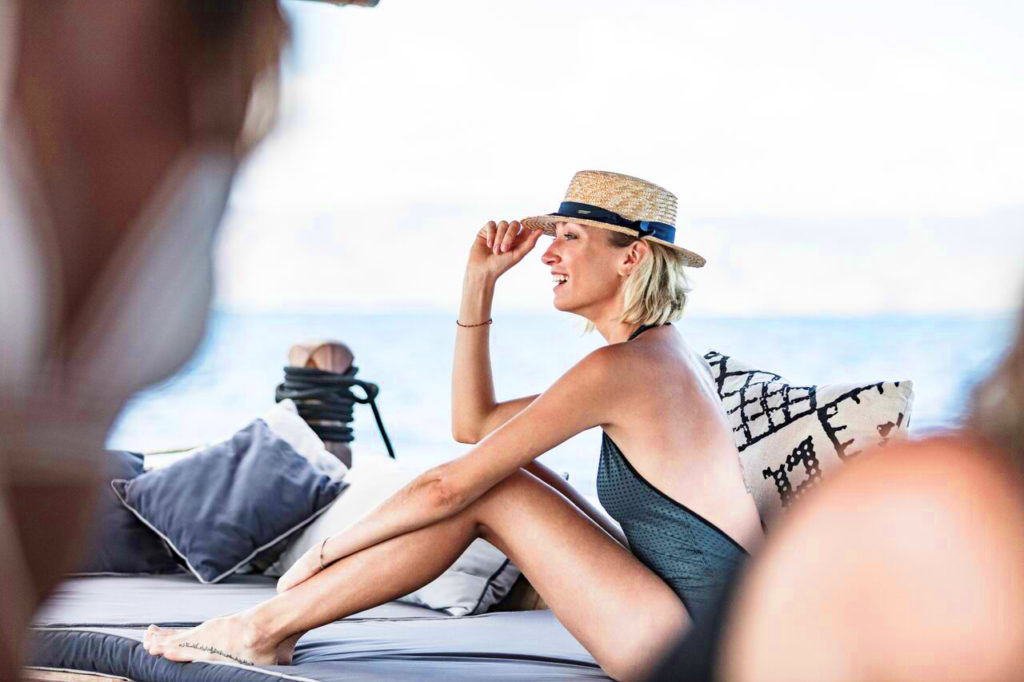 We keep talking about the advantages that you can get from coming to the Komodo islands but forgot about the experience of boarding our beloved boat. Aside from the facilities that we provide to make sure you are comfortable on your trip, you also will share the moment with your friends or families.
Diving in the ocean or trekking to the mountain top might be an amazing experience but exploring the Indonesian maritime aboard the luxurious ship is a whole new sensation that you will want to participate at least once in your lifetime.