Komodo Dragons
the largest and most powerful lizard on earth
Komodo dragons are a very rare animal that can only be found in Komodo National Park, a conservation site that was declared as one of the UNESCO's World Heritage Site.
A lizard from the Jurassic era
While rumors and myths about Komodo dragons are spreading throughout time and place, the scientists have discovered that the ancestry of the giant reptile can be traced back from the Cretaceous era of around 70,000 to 135,000 years ago. As the descendant of the Varanus genus, Komodo dragons have traveled a long journey from central Asia to Australia and finally arrived in Indonesia's Lesser Sunda Islands.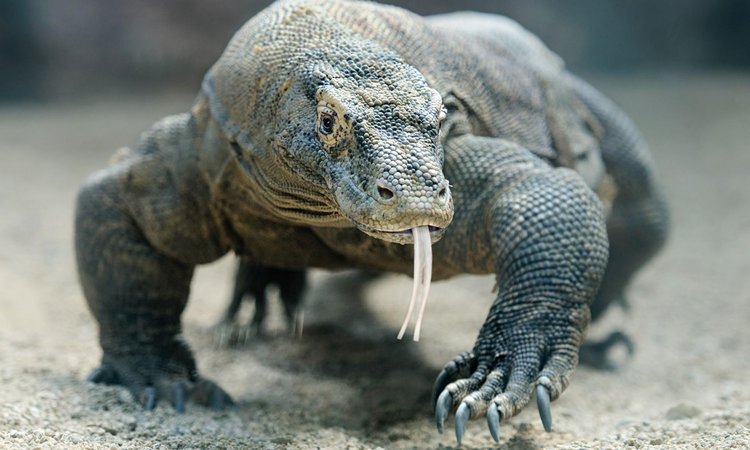 The gigantic and quick reptile
According to anecdotes from the late 19th century, Komodo dragons were believed to reach a length of 7 and 9 meters. However, the largest Komodo dragon ever measured was a specimen with a weight of 165,9 kg and a length of 3,13 meters.
With that measurement, a Komodo dragon can still run at a maximum speed of 20 kilometers an hour. Moreover, Komodo dragons are also good swimmers and paddlers.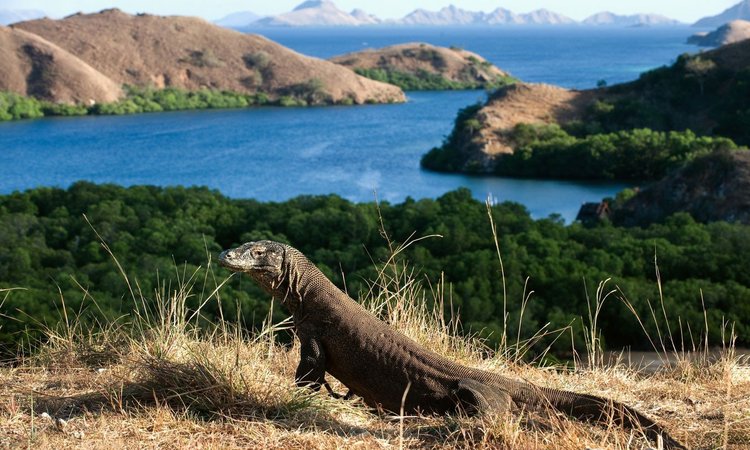 Their feeding habit
Komodo dragons are basically carnivores and also scavengers. Their diet includes any types of meats, including their own Komodo babies. That is why the newborns must be carried up to the nearest tree where they should spend their first 4 years and survive by eating eggs, geckos, insects and small mammals.
When the youngs have reached the half size of the adult dragons, they are ready to go down and hunt the prey by using their venomous tongues.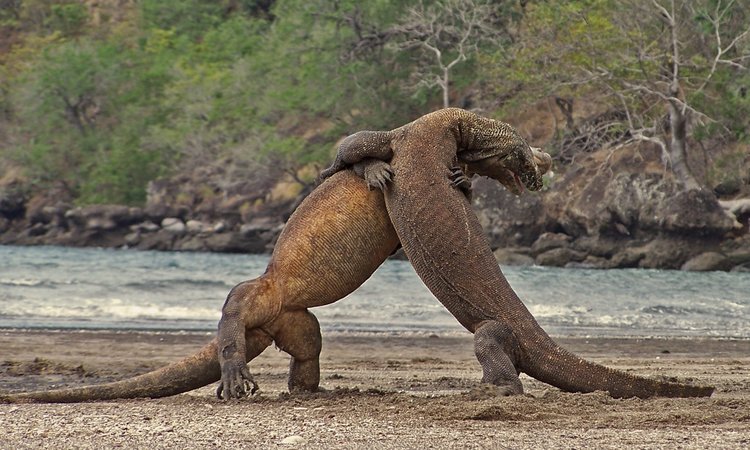 Reproduction through and without mating
Since the female Komodo dragons have both male and female sex chromosomes, they are able to reproduce with or without having mated. In common cases, the mating process of a pair of Komodo dragons happens during July and August.
Whereas the case of laying eggs without fertilization can occur under some environmental conditions, such as in a zoo where the female Komodo has no opportunity to meet the male one.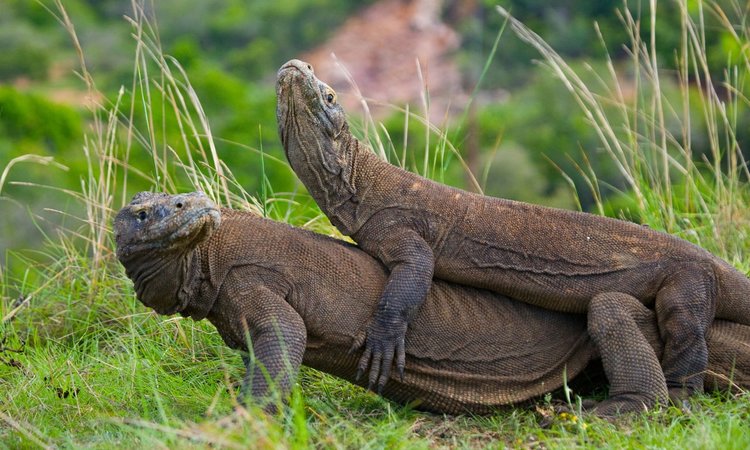 The Habitat
Anyway, there is so much more interesting information about this monitor lizard that will attract you to come to their Jurassic-themed homes. Although Komodo dragons habitually live in hot and dry climates, they cannot be found in all savannas, thickets, and coastlines around the world. There are only 5 islands (Komodo, Rinca, Flores, Gili Motang and Padar Island) in the area of Komodo National Park where you can meet and greet the wild Komodo dragons.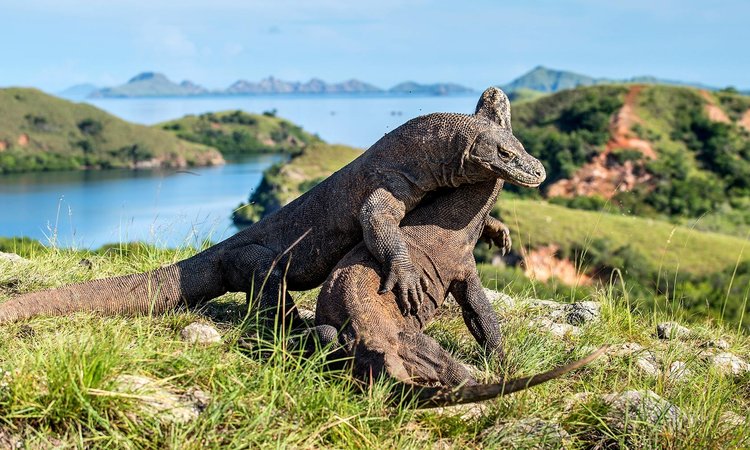 Do you want more information about Komodo dragons in Komodo National park ?
CONTACT US NOW
Discover more...