23m / up to 10 guests / 6 crews
Private Charter & Cabin Cruise Available // Price Range $$
INQUIRE NOW - BEST PRICE GUARANTEE
About Samara II Liveaboard
Continues the success of its predecessor, Samara II boat is another luxury Phinisi that specially designed to satisfy every voyager. With a smaller size in comparison to the first Samara boat, this collection is an alternative to take you to see the world's famous Komodo Island. Regardless of the size, each of the boats has its own authenticity and distinct features.
It is a perfect accommodation for 10 people who want to start their amazing journey in Indonesia. It has a length of 23 meters with 6 onboard crews to serve the guests. Cruising with Samara II boat will only give you an incredible sailing impression.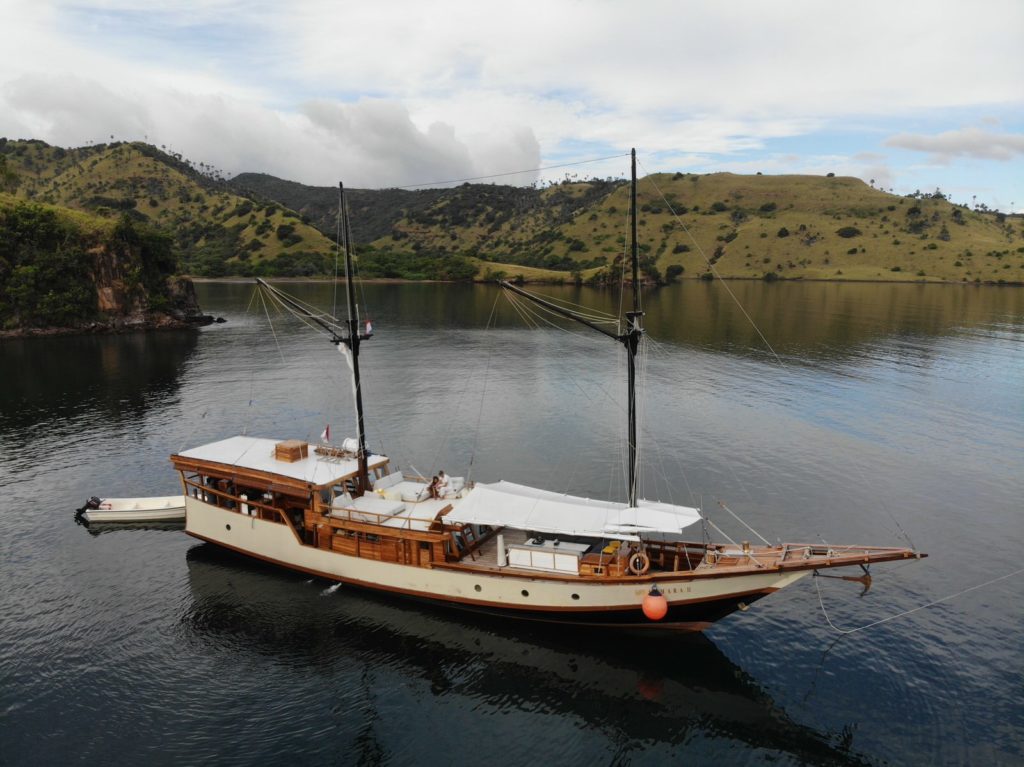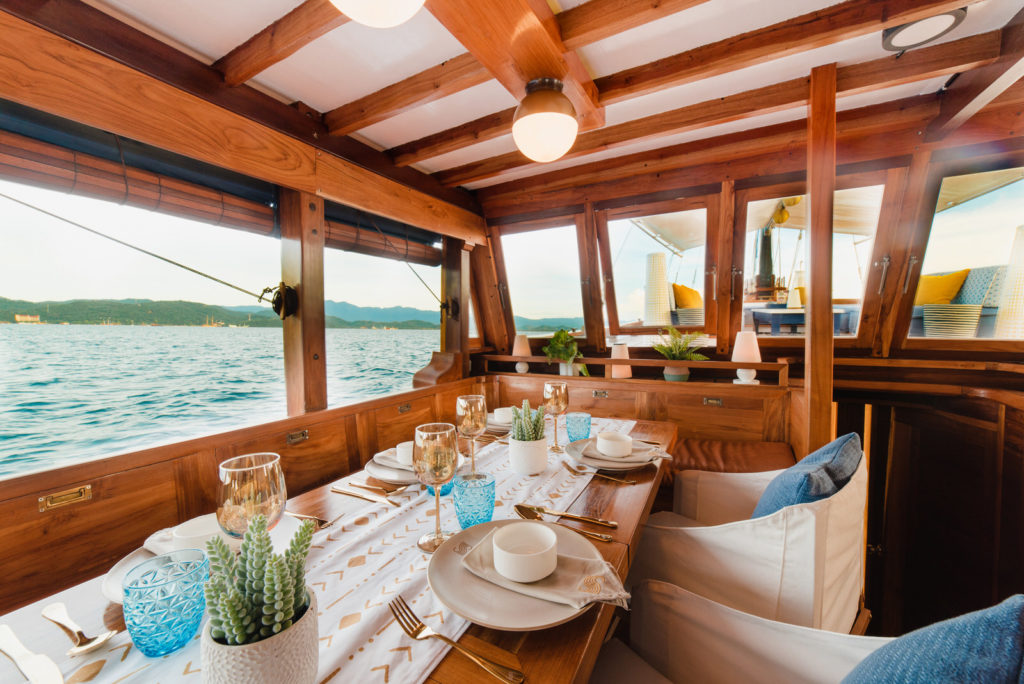 In Detail
After doing a series of fun activities on the sea and the island, you need to have the best quality of rest in order to do the more exciting activities on the next day. Samara II boat really understands the criteria of excellent accommodation and that is why it offers you its comfortable cabins with double beds and extra amenities. There is a total of 4 air-conditioned cabins with 2 shared bathrooms and water heater. They are consist of:
2 cabins with one double bed for each
2 cabins with one double and one single bed for each
Life on Board Samara II
This is a Phinisi which offers you the best possibility to enjoy one amazing Komodo trip. The open spaces onboard will be a great place to chill with your cruise mates during the trip. Besides the 3x meals a day and the afternoon snack, you can also cook your favorite meals in the shared kitchen which already provided the cookware. Most importantly, free sustainably bottled water is specially prepared for each guest throughout the trip because Samara II is a responsible tourism operator.
Samara II Liveaboard Gallery
Send us a request for Samara II Liveaboard, our team will reply within 24 hours with the best price guarantee.