You step out from the comfortable cabin to a polished wood deck, and you are greeted by the warmth of a new day. Ocean breezes brush your face encouraging you to explore this distant exotic destination —where high-rise buildings are replaced with lush peaks and traffic jams are traded with deserted soft-sand beaches.
A day in this luxury komodo yacht charter is a haven for sailing through Indonesia's remote frontiers, far removed from the rest of the world. A travel sanctuary that brings you to the best destinations untouched by tourism long reach
An Easy Morning in Liveaboard Life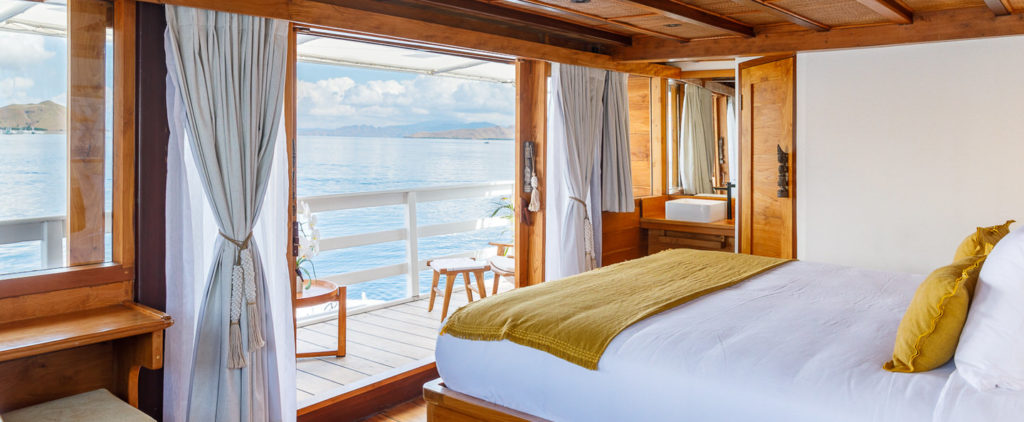 Soft rays of the sunlight softly seep from the window. You hear faint sounds of waves lapping in the distance and voices of the crew preparing the sails. A new day of adventure on Aliikai liveaboard has begun.
The moment you leave the cabin in the morning, Aliikai's fantastic crew will prepare for a new day – freshen up your room, towels are replaced with new fluffy ones, beds remade, and the wood is polished to a brilliant shine. Everything is ready whenever you want to take a quick rest from the day's adventure.
The True Seaside Breakfast with Ocean Backdrop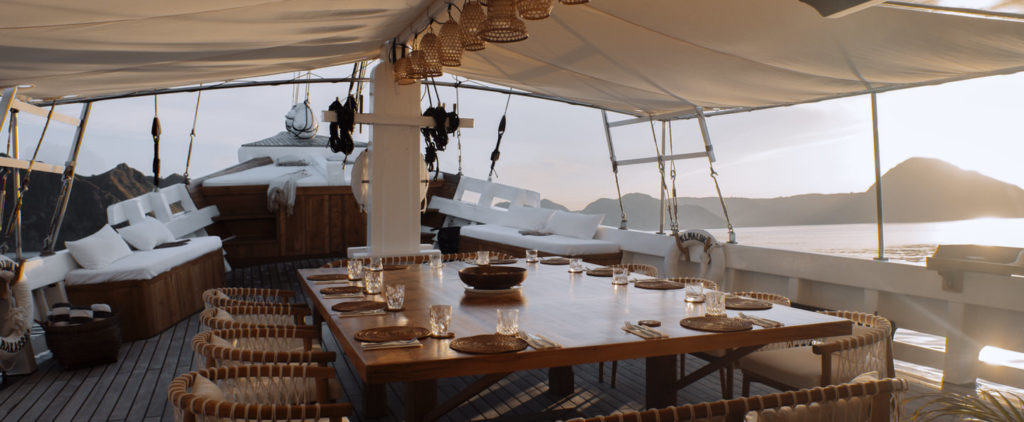 Enjoying a warm and hearty breakfast in a beachside restaurant is the luxury of the holiday, but having your meals literally in the middle of the sea is truly something else. Especially when you can always expect balanced, five-star restaurant-quality meals on the table. Step on board for a wondrous culinary journey as Aliikai's skilled chef cooks delightfully. Indonesian and international cuisines.
Go Explore the Underwater Wonders
Underwater exploration is the main element of a liveaboard, and Aliikai strives to give the best of it. Zip up your dive suit because it's time to admire the richness of Indonesia's untouched waters. Swim close to the fantastic coral garden and schools of reef fishes. Schedule memorable dives to meet elusive water giants like the graceful Manta Ray or the Blue Whale. Plan your ultimate dive on Aliikai sailing trip-renowned Komodo National Park and the diver's paradise Raja Ampat to the remote Spice Islands. Indonesia is never short of sensational dive sites.
Paddle Up in Calm Water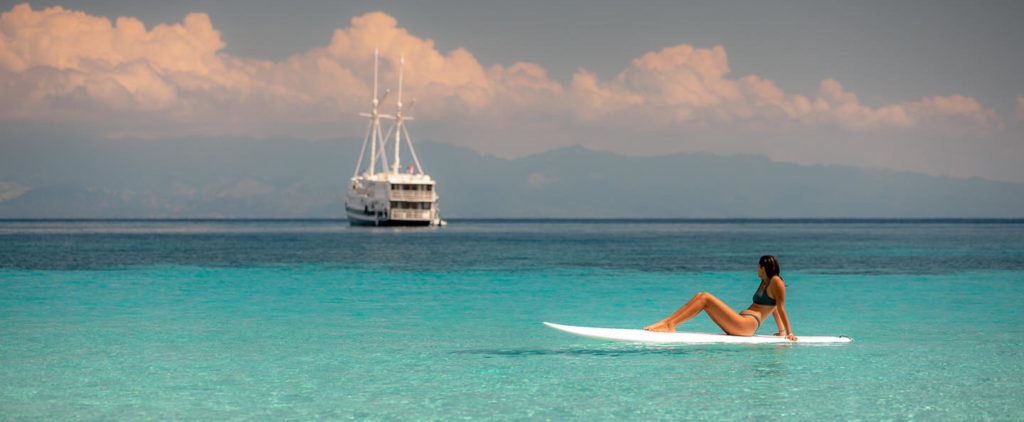 Some of us want to explore alone, surrounded only by nature. For some of us, pedaling a kayak or stand-up paddle on secluded shores is just perfect. To savor the panoramic landscape and serene surroundings with no one around.
Venture in shallow, calm water—where you can see playful fishes swim past you and rock coral formation peeking from