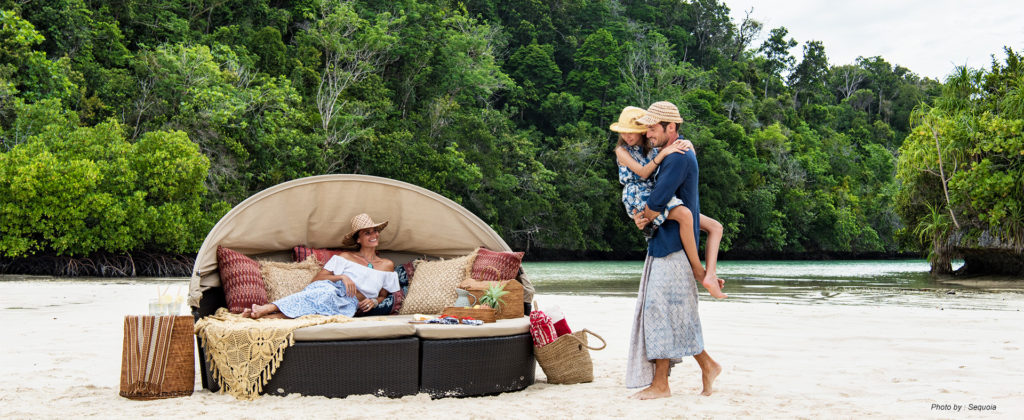 The last largest lizard on earth, the living monster from the Pleistocene era, has gained massive popularity from worldwide wanderers and it's easy to see why. Not every day you can see real-life dragons from close up encounters—and enjoy the pristine nature of where the dragons live. Secluded from the rest of the world, the Komodo National Park boasts wild natural beauty, rugged mountains, savannah-covered valleys, and an abundance of rare birds and marine life underneath its clear waters. Komodo is heaven for nature lovers, ramblers, and people who seek the thrill of adventure. But what about kids? Can kids tag along to this frontier expedition?
This is Why Kids Would Get Excited to have Komodo Vacation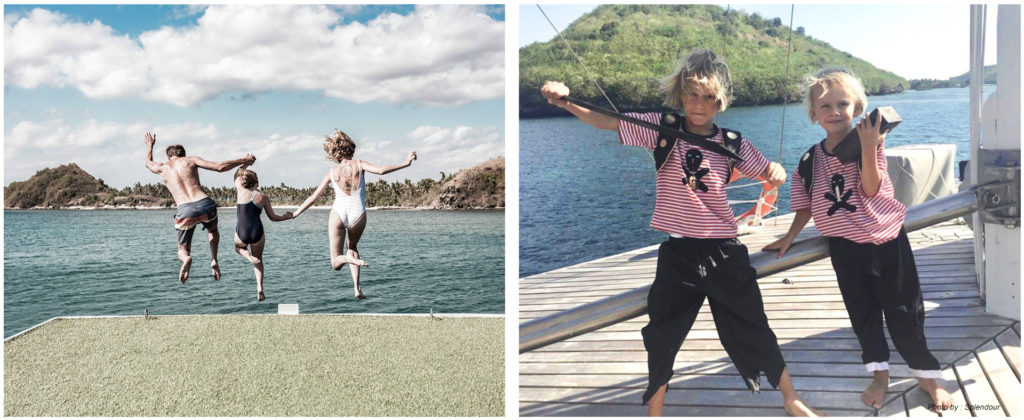 Truth be told, your little adventurer would actually get hyped up to have a Komodo vacation for their summer holiday. If you go around April to June for the Komodo tour, you will be greeted by all the technicolor landscapes—beautiful contrast between green hills and bright turquoise water, which will be very exciting for the kids. Seeing the Komodo dragons can get pretty thrilling, too. In the eye of the kids, these scaly beasts appear straight from their Dinosaurs book—albeit of being a totally different species. You might see their eyes get googled up all the time from all the wonders around them!
The Komodo Trip is Like A Live Encyclopaedia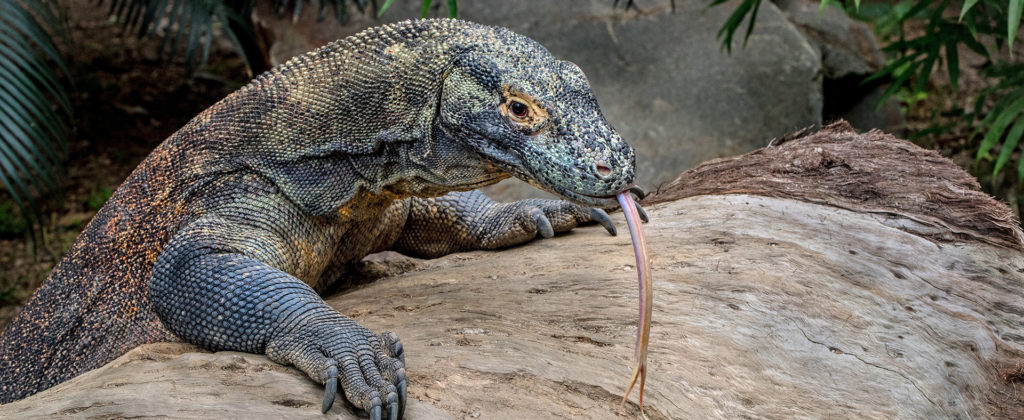 In this frontier land, the kids would encounter everything different—things they don't get to see back home. The Komodo dragons would most likely be their primary object of interest, but they will learn a lot from the dragons' habitat and its surroundings. It will be the right time to introduce them to Komodo's unique topography, the savannah vegetation, or the red corals that made the famous "Pink Beach" glow in a pinkish hue. They could also learn about other unique animal species, such as the large fruit bats, manta ray, or endemic birds around Komodo. Komodo trip goes very well with the Montessori learning method; it's very impactful to learn something by directly interacting with the subject of learning.
Consider Chartering a Komodo Yacht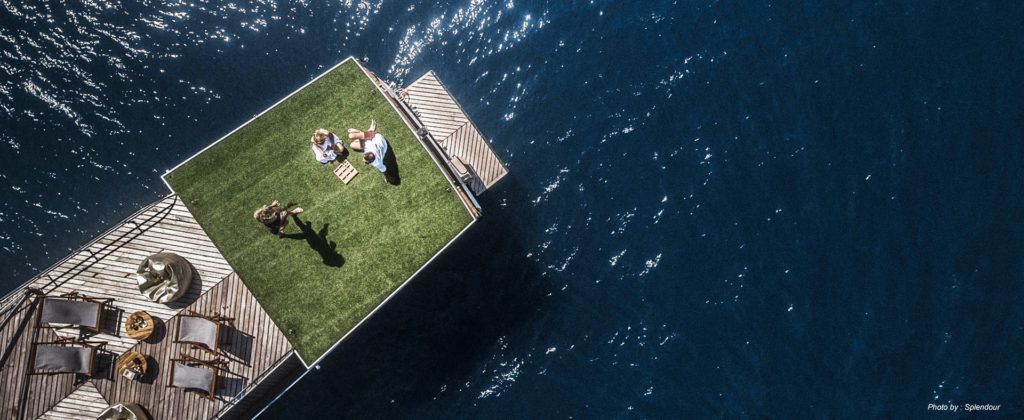 With all the spikey islets and barren earth, sailing to Komodo is like stepping into a bygone era. While the charm of its remoteness would almost certainly invoke kids' sense of adventurousness, it also means that Komodo's tourism options are a little bit limited. You won't easily find a special kids trip package in Komodo as easy as it is, says, in Bali. The best way to have a family-friendly, kids-centered Komodo trip is by tailoring it your own; rent a Komodo yacht charter to have a bespoke journey. Pick up only destinations and activities that would be suitable for the kids and your family.
Bigger Liveaboard for More Comfortable Sailing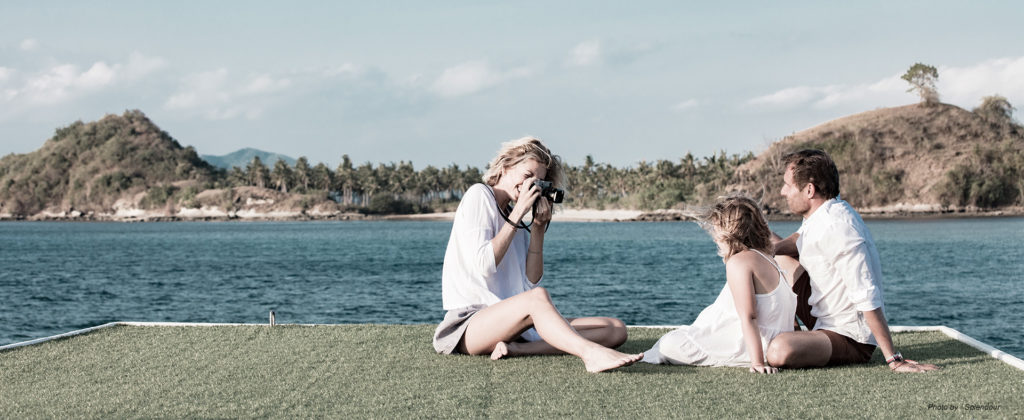 To make the sailing trip even better, you might want to consider renting bigger boats. They are generally more stable than smaller boats and have wider living spaces where kids can run around safely. Splurge a little more to ensure kids' ultimate comfort. Bigger boats usually have cozier cabins and real spring beds to ensure better, nausea-free sleep. On a trip with lots of island hopping and unexpected adventures, you'll want the kids to be well-rested so that they'll enjoy everything at its utmost!
Prepping Up the Kids for Komodo Sailing Trip
A liveaboard sailing trip can be quite challenging for kids who have never stepped more than 5 miles outside their backyard. Life on a liveaboard is very different from living on the lands; kids need to learn how to maintain their balance on a sailing ship, manage nausea that might attack, and adhere to the safety precautions. Before you go, take some time to introduce the idea of a sailing trip to kids before the actual trip takes place. Paint a picture of how living in a Komodo boat for a couple days looks like. It might help to tell them that the Phinisi boat would look like a floating hotel, a place where they would eat and sleep in the middle of the sea and get them to wondrous places. If your kids love pirates, this will get them excited!
Also, prepare everything that the kids might need; seasickness medicine, stock of snacks, milk, kids-size life jackets, kids' snorkel masks, and swimwear, and other things you think necessary. Don't forget the new normal kits like reusable masks and hand sanitizer for the family. Remember, there are no minimarts for a quick stop and shops once you hop to the liveaboard!
See you in Labuan Bajo!