40 m / up to 15 guests / 12 crew + cruise director
fully-staffed / diving facilities & camera room // Price Range $$
INQUIRE NOW - BEST PRICE GUARANTEE
About Aliikai Voyage
Newly renovated in 2020, Aliikai is a spacious 40-meter wooden phinisi born in South Sulawesi, the heart of the indigenous boat-making heritage that is passed down through generations. Aliikai was reimagined and refined in Bali, and her rebirth marks a new era of adventure across Indonesia's vast archipelago.
Enjoying the finer things in life begins with small details that matter most. Designed by travellers who have embarked on journeys throughout Indonesia, the attention to detail ensures you will explore a new land with comfort and style. Relax in the state of the art lounges, cabins, and spacious sundecks while you are immersed in breathtaking beauty and the unique experiences throughout Indonesia.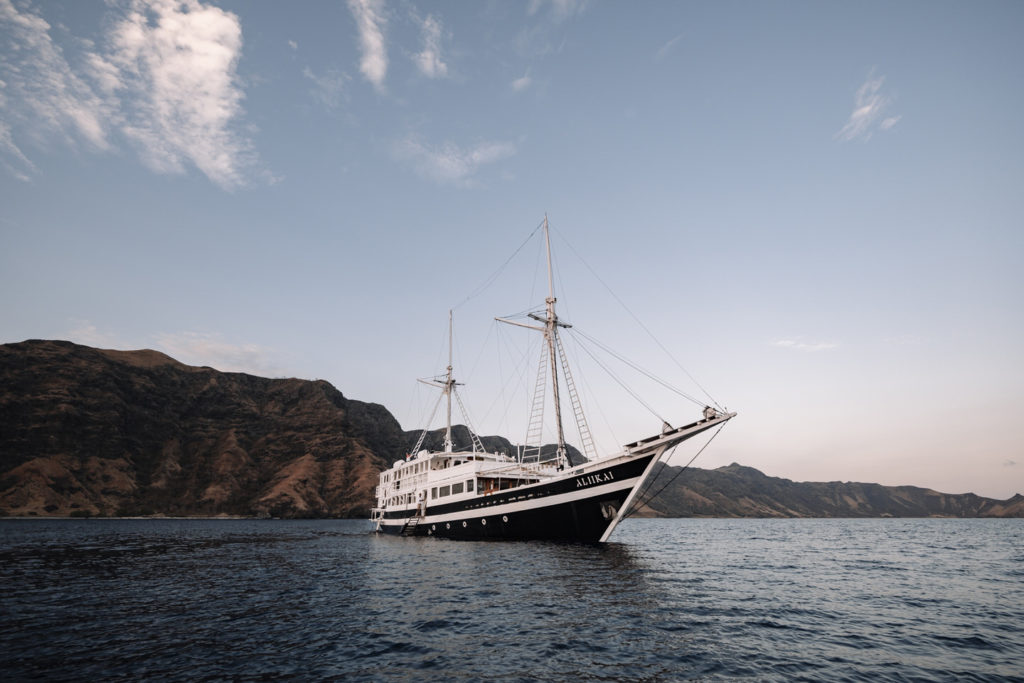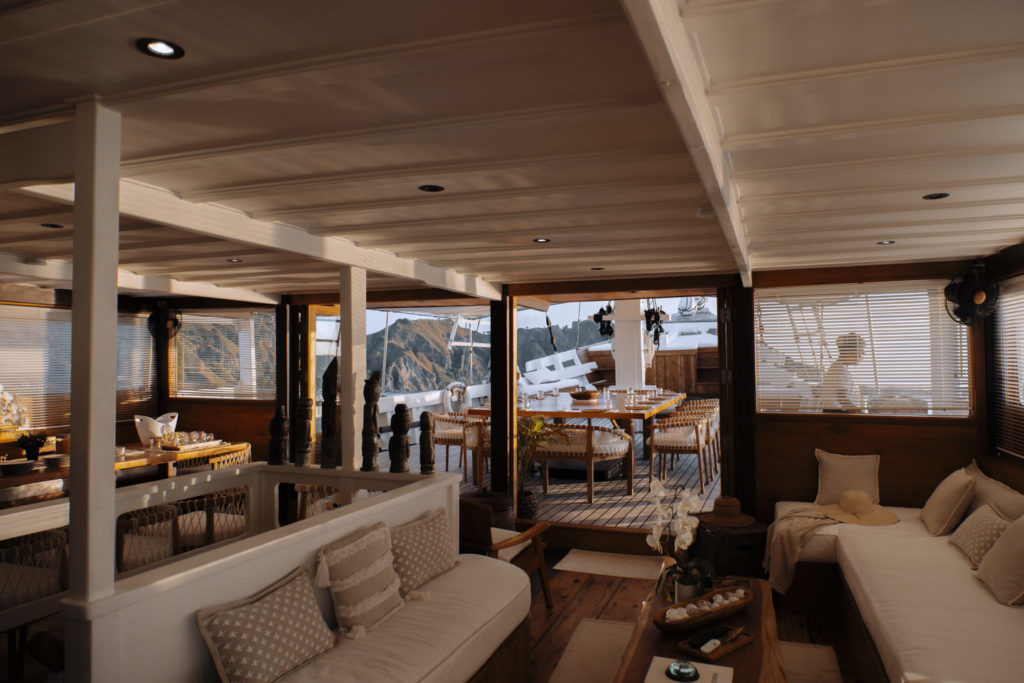 In Detail
The rich and diverse Indonesian heritage is reflected in the little things that make up the entirety of your living space aboard. This charming phinisi is a delightful mix of modern interior and comfort with traditional, timeless aesthetics. There are two Master Suites, each suite features a private balcony, giving you unobstructed access to the vast oceans and breathtaking nature. With 7 cabins in total, fully air-conditioned, and ensuite bathrooms, your comfort aboard is guaranteed.
Live on Board Aliikai
With expansive sundecks, outdoor living, and dining area, watching the sunsets and sunrise is an everyday delight in itself. Aliikai is equipped with a diving center and a dedicated camera room, perfect for passionate divers and underwater photographers. Fully staffed by an experienced crew who have sailed Indonesia's vast seas for decades, it ensures peace of mind for you to enjoy a journey of a lifetime.
Aliikai Voyage Gallery
Send us a request for Aliikai Voyage, our team will reply within 24 hours with the best price guarantee.