So you've saved up and can finally bring your loved ones to the cruise of your life. Now that you've booked your liveaboard, the tricky part comes next. What to pack for your upcoming cruise and your exciting exploration?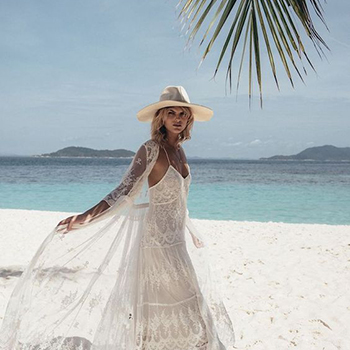 Bring a long dress for a sunset and a fancy night on a deck
Pack at least one dress for a fancier night out. While the majority of the time you're going to wear casual clothes, there would be time during your liveaboard where you'd simply want to look your best. Whether it's a maxi, a lace dress, or a flared dress, pick and pack what you love!
---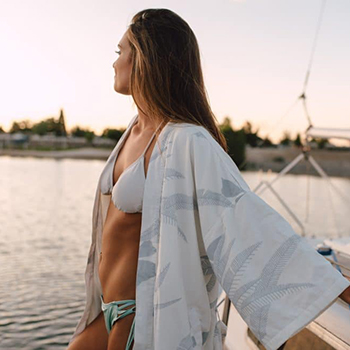 Wear a kimono when greeting the sunrise
The strong wind is often a bit chilly to go out to in your casual tank top or spaghetti-strapped dresses, especially when it's immediately after you've just gotten out of your warm, comfy bed. Pack a kimono in your suitcase. It's a highly versatile piece of clothing you can wear on various occasions. A kimono brings that distinct luxurious, tropical touch. Put one on as you get out of bed, greet the sunrise and welcome the day.
---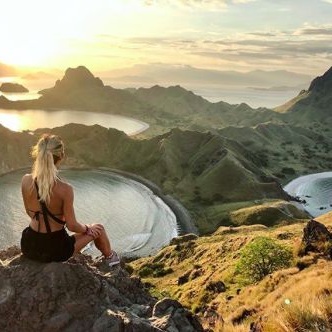 Bring some comfortable shirts and sporting gears for trekking
As you're cruising through paradise, you won't just see endless deep blue oceans your whole journey. There are exciting activities to experience on Flores lands as well. Trekking in Flores has been proven as one of the travelers' favorites. Bring comfortable clothes and your most comfortable sports shoes to explore some of the most adventurous trekking paths in the world.
---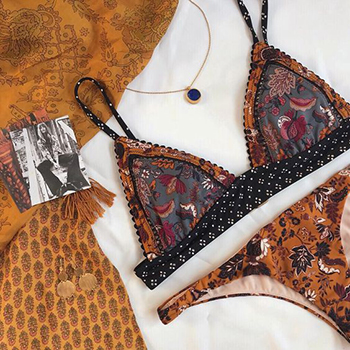 Take out the bikini to take it easy
Visiting some of the most legendary beaches on this planet without a bikini would be a grave mistake. Or if you're not fond of wearing bikinis, bring some comfortable swimsuits you love. The beaches you'll visit on a Flores Komodo Cruise is an experience of a lifetime. Do your best to make the most out of it!
---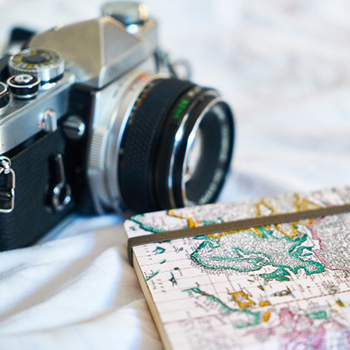 Let the camera out and abandon the phone for a while
Think of your Komodo liveaboard as an opportunity to detox and completely unplug. No checking your emails on your phones or laptops. You need downtime to recharge completely. They do say that when nothing is happening, everything is happening. This is usually what happens when you're resting.
---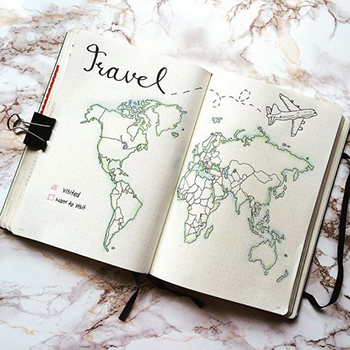 Bring a notebook to retell your story through your own words
Taking pictures as souvenirs for your trip is good and all. However, being able to internalize your experiences, then retelling that story on paper has a more lasting effect. It's a bit like journaling. Writing your experiences down will make you examine the events you've experienced so far. And that story will stay with you for a long time. It's a part of the practice of being mindful and being present. Your journal entry can be something as simple as the cruise food you've eaten, or the place you've visited during your day trip. The key is simply to start writing.
---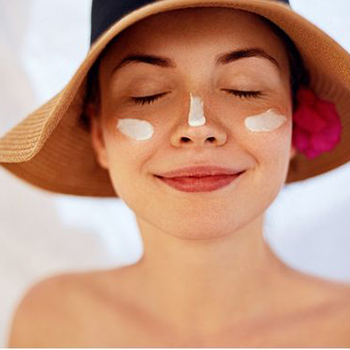 Bring the hat for… everything
Hats not only protect your face from the unforgiving sun, but they also look super stylish. Wearing hats can somehow max-out your vacation vibes. Bring along a wide-brimmed, floppy hat for maximum sun protection with a classy touch. Straw hats are ever-popular to be worn in Indonesia—but you'll ace the look with whatever hat materials you choose.
---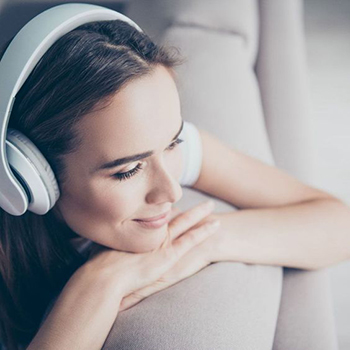 Set up a music playlist for your cruise
Music sets up the mood. Don't hop onto the plane going to the remote island of Flores without your music. Have your favorite songs ready to listen before you get on board. Tip: listen to new music for each new destination you travel to. This way, your brain will associate that music to that particular place. And whenever you miss your wonderful days on Komodo tour, all you have to do is plug in your earphones and the music will bring forth the memories of that particular place.
---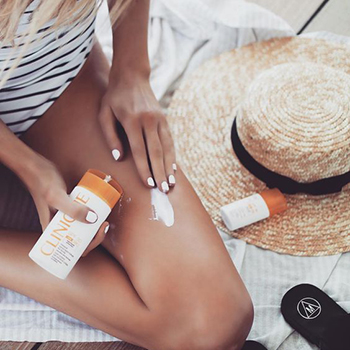 Protect your skin from the tropical sun, don't forget your sunscreen
The tropics are famous for its scorching hot sun, and theIndonesian archipelago is no exception. And while it's the perfect destination for your vacation, the sun's heat can become too much. You may want to get that tan. But sunburns are just going to cause you pain.
If you're going to go diving, bring sunscreen that is safe for the environment. The conventional sunscreen sold virtually everywhere is usually harmful to the underwater marine inhabitants. They're known to cause coral bleaching. So make sure to research an actual reef-safe sunscreen before you shop.
---
Bring a Go-Pro to capture the fascinating underwater world
Planning to go diving or snorkeling in Flores? Indonesia is a part of the legendary Coral Triangle that boasts the highest marine biodiversity on earth. Even though you don't consider yourself an underwater photographer, the exquisite and purely stunning underwater world of Flores is something you can't miss.
---