27m / up to 12 guests / 6 crews
Private Charter & Cabin Cruise Available // Price Range $$
INQUIRE NOW - BEST PRICE GUARANTEE
About Samara I Liveaboard
Samara I boat is the first generation of Samara's exclusive Phinisi collection which has been versed sailing the ocean of eastern Indonesia. The chastity of the sturdy vessel is representing the cultural value of Indonesia. Each component of the ship still holds on to the guidelines of South Sulawesi's Phinisi art.
Taking its guests to sail around the Komodo Island, Samara I boat provides everything they need to make the most of their holiday trip in Indonesia. With a length of 27 meters and 6 crews on board, 12 guests will get the most comfortable and safe sailing experience.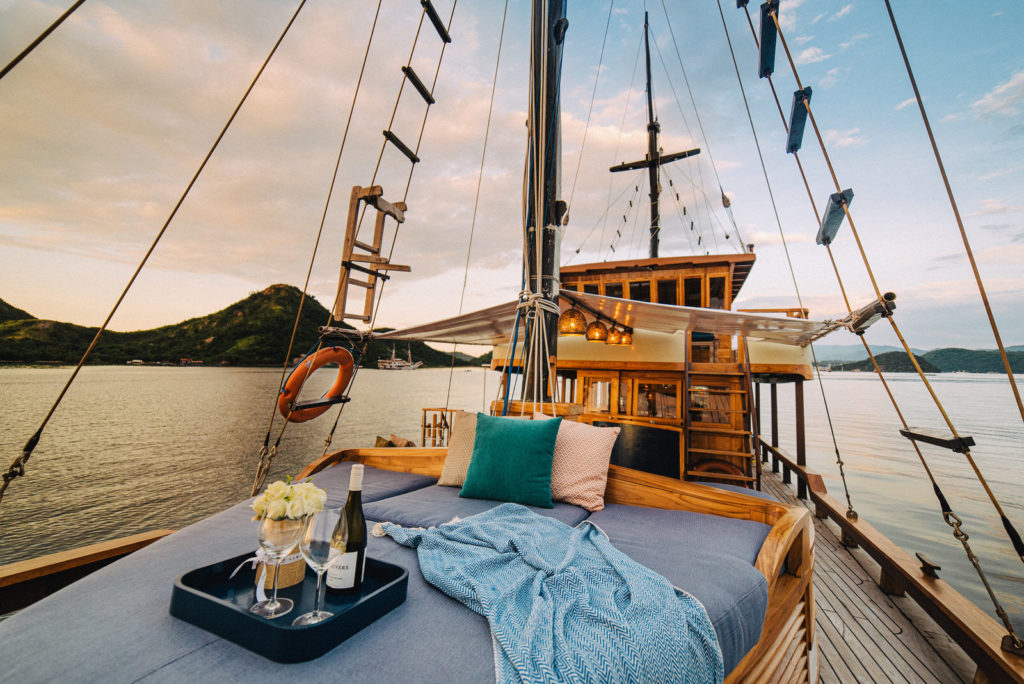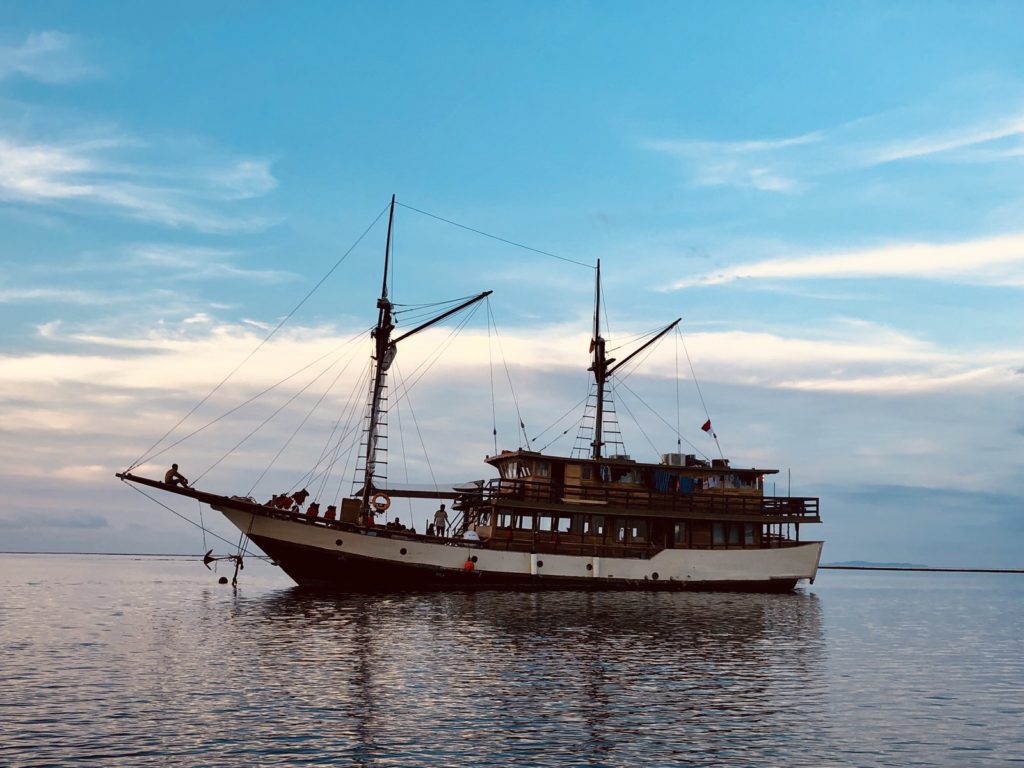 In Detail
This traditional boat is adapting the modern interior design to facilitate you with all the convenience of accommodation and transportation at the same time. There are 5 air-conditioned cabins, all of which have en-suite bathrooms with hot showers. Each cabin has a double-size bed for 2 guests. As the whole cabins are suitable for 10 adult guests, Samara I boat also serves 2 extra guests who are children of age 6 to 10 years old. The natural light of morning sun will come through your window and gives you a positive energy to do lots of fun holiday activities.
Life on Board Samara I
Samara I boat has large open areas where you can relax and chill out. These spacious areas consist of a kitchen, lounge, dining room, and balconies. Besides providing the best quality of service, the cabin crews will also ensure the cleanliness of all the cabins and open spaces. As a result, sunbathing and doing other activities there will be so much more exhilarating. This well-organized boat will also provide you with delicious 3x meals a day as well as afternoon coffee and snacks.
Samara I Liveaboard Gallery
Send us a request for Samara I Liveaboard, our team will reply within 24 hours with the best price guarantee.