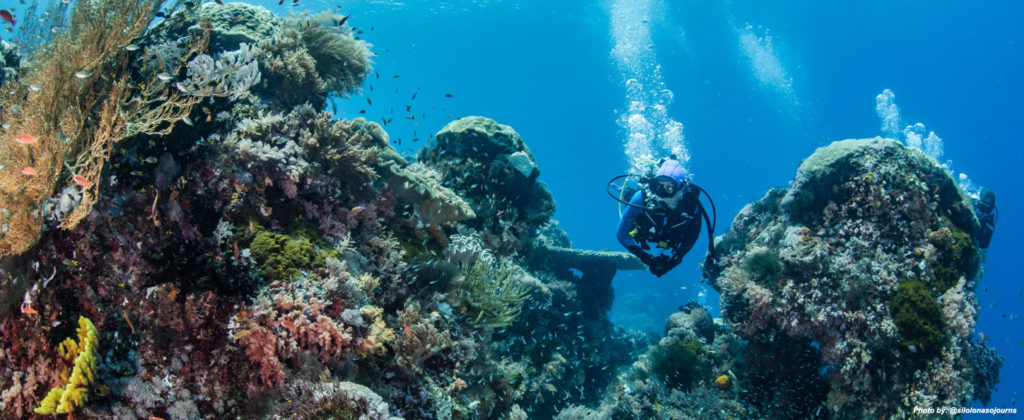 What is there not to love about diving in Komodo? The destination is filled with world-class dive sites – so much more than we can count. And that's not including the lesser-known sites you have to reach using Komodo liveaboard boats, because day trips using small boats from dive resorts often don't give you enough time nor flexibility. Scuba diving Komodo is known for strong currents but extremely rewarding sights; schools of fishes, staggering spreads of coral beds, spotting of rare species, and more. Where should you even begin?  
Fascinating manta rays – where to see them?
These majestic creatures are often the highlight of every dive. How could it not be? Their large bodies can be intimidating for anyone at first, but the way the manta rays carry themselves with such grace, coupled with their curious, inquisitive nature, can be a life-changing experience to divers who have encountered them. The oceans of Komodo National Park are fortunately a place the manta rays can call home.
Makassar Reef — Known to divers as the Manta Point of Komodo, although the bed of the ocean mostly consists of stones and coral skeletons, Makassar Reef is teeming with colorful coral gardens. This environment is what ultimately made the reef a "cleaning station" where mantas get their gills, skin, and teeth cleaned by cleaner wrasse and copepods, ridding mantas of parasites. These cleaning stations provide scuba divers with the front seats of meeting these gorgeous rays.
Manta Alley Komodo — The Manta Alley is located at the south of Komodo Island and marked with a tiny island emerging on the surface. It's also one of the areas where the rays get themselves cleaned. But even without the mantas, the dive site is filled with schools of fishes and colorful corals.
Dive sites observe the fascinating sharks?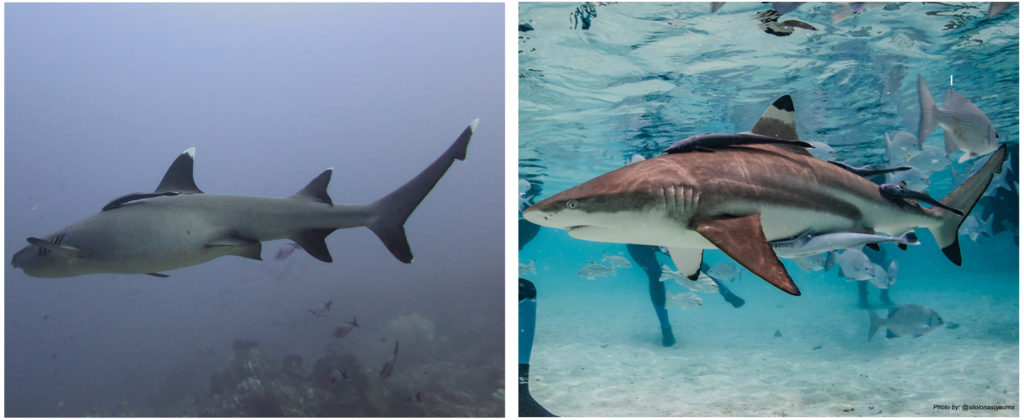 Scuba divers know not to fear these sharp-toothed sea creatures. Sharks are a necessary existence in the ocean and they generally don't pose a threat to humans, provided they aren't provoked. The decreasing number of these shy marine animals is a legitimate concern. Thankfully, spotting sharks in Komodo isn't a rarity.
The most popular one, white tip reef sharks, can be found while Komodo diving in Castle Rock, Tatawa Kecil, and Crystal Rock, among other areas. Black tip reef sharks can be found in Karang Makassar, Tatawa Besar, Cauldron, and other areas as well. Many other shark species have been spotted in Komodo, some rarer than others, including the Hammerheads!
Macro dive sites for underwater photographers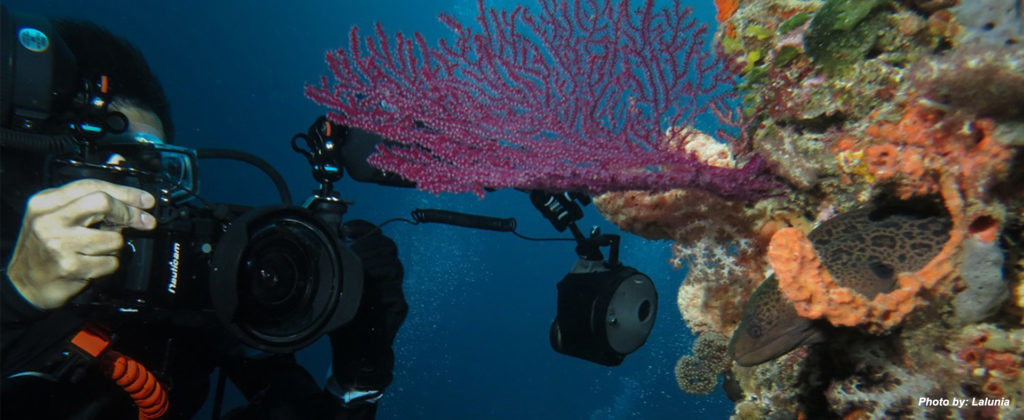 Beyond the fascinating big creatures, there's the marine macro life of Komodo that can't be missed; beyond that, wide angle opportunity is present in almost every dive. The macro dive sites in Komodo have been dubbed as one of the world-class leading destinations for macro enthusiasts, thus, haven for macro photographers. Most dive sites in Komodo provide this opportunity, however, we've picked two out of the numerous ones for this occasion:
Yellow Wall — Just like the name suggests, the reef walls of this Komodo dive site is covered with yellow soft corals, creating one of the most vibrant scenes you could have ever experienced underwater. Beyond the gorgeous corals, you can find a staggering amount of species of fishes in just one dive.
Wainilu island dive — Beyond the amazing macro opportunity, diving here is known to yield encounters with the rare mandarin fish. Love to see the quirky nudibranchs? The dive site is a perfect place to spot them.
Do you consider yourself more of a snorkeler? We've covered the topic recently as well, you can check out our Five Not-to-Miss Snorkeling Destinations in Komodo.
On top of the dive sites of Komodo National Park we've covered above, here are some of the most popular ones divers are sure not to miss.
Batu Bolong: a challenging Komodo dive sites experience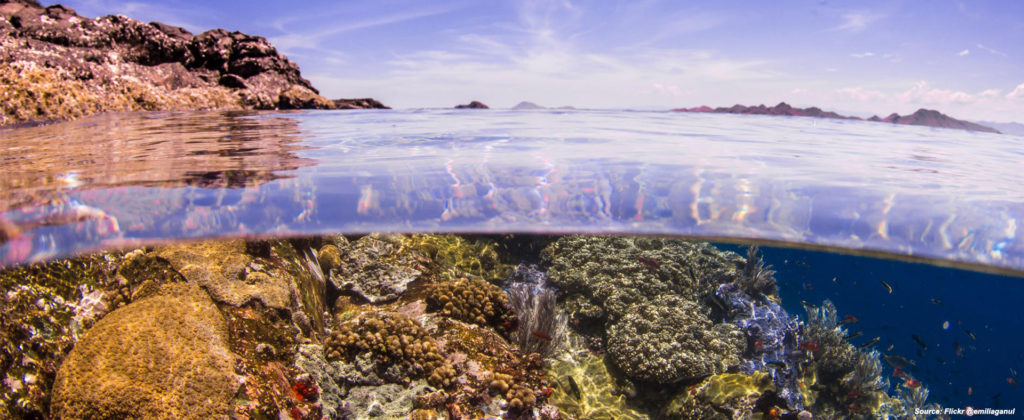 Known for its strong and unpredictable currents, Batu Bolong boasts fascinating marine wonders that you'll be hard-pressed to find anywhere else. They say that diving in Batu Bolong Komodo is not for the faint-hearted. If you aren't experienced, dive masters have suggested saving Batu Bolong once you have more dives logged. But other than that, Batu Bolong is easily one of the best dive sites others in the world have a hard time competing.
Diving in Crystal Rock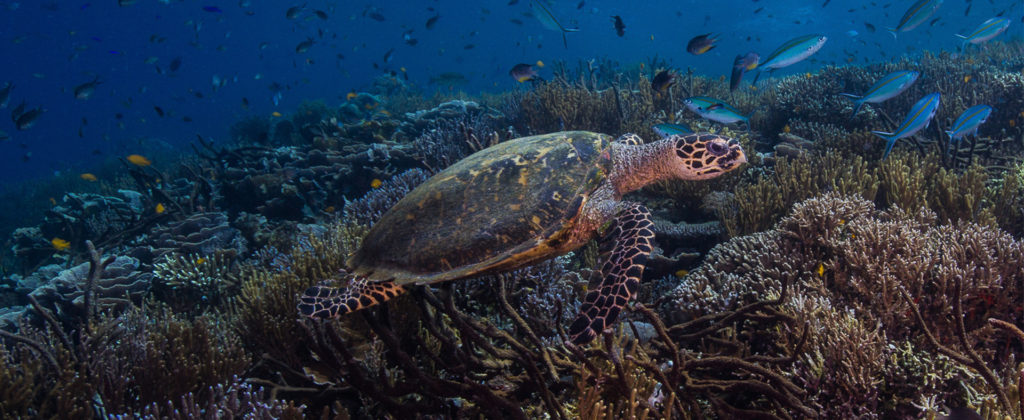 Just as the name suggests, this Komodo dive site is known for its crystal clear waters, allowing great visibility for divers to enjoy the vast marine life this site has to offer. Also home to strong currents that has allowed marine life to thrive, it's one of the favourites of nearly every diver who've gone on liveaboards. If you're lucky, you can even spot dolphins here! Others to watch out for are butterflyfish, giant trevallies, pygmy seahorses, parrotfish, and so much more.
Written by: Luna Lifiora – Hello Flores Blog Editorial Team