38m / 14 guests / 8 crew
Private Charter & Cabin Cruise Available // Price Range $$$
INQUIRE NOW - BEST PRICE GUARANTEE
About Tanaka Boat
After three years of building process, Tanaka liveaboard was born as an exclusive Phinisi ship intended to serve all the adventurous souls. Made with the excellent ironwood and teakwood, this boat is uniquely designed to present the authentic ship art of Indonesia. With the main focus of a passengers' satisfaction, all the cabin crews strive to provide the best hospitality service as well as a safe and cozy trip.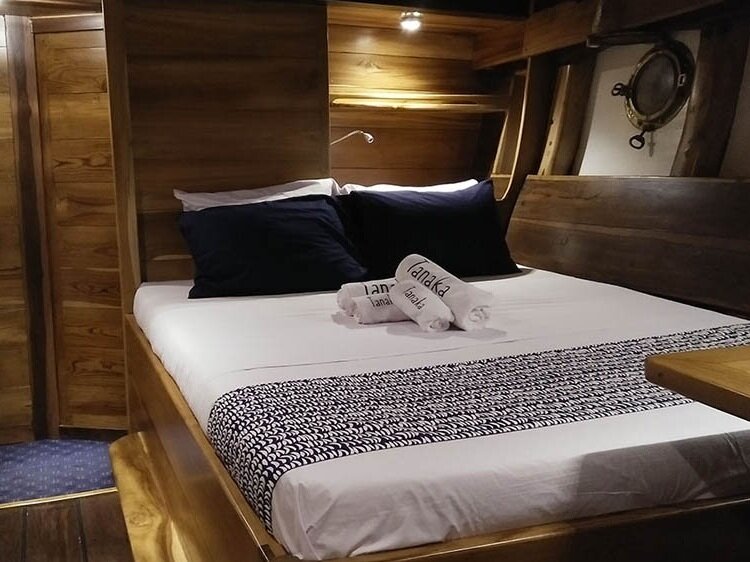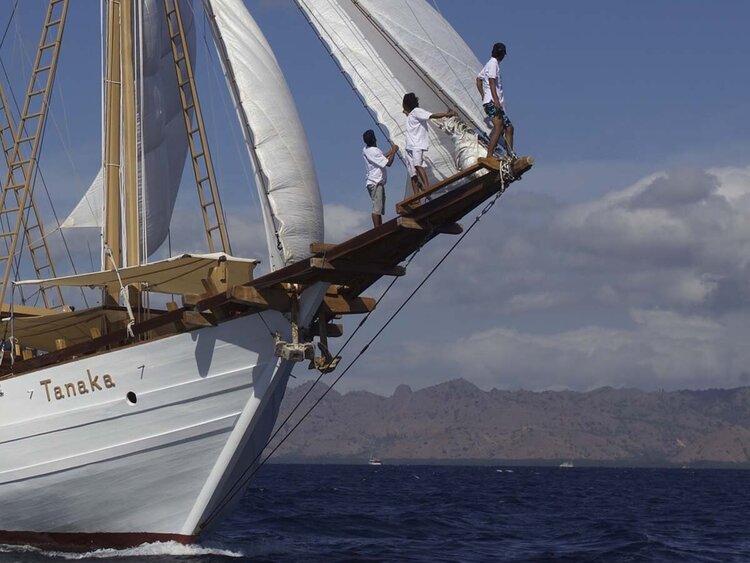 In Detail
Featuring a genuine Indonesian style, Tanaka liveaboard is made-up of 5 capacious cabins with all the convenience, such as wardrobes and controlled air conditioner, as well as en-suite bathrooms with hot water shower, toiletries, bathrobes, and towels. Each cabin is specifically designed to suit every guest's needs.
2 deluxe cabins furnished with 1 double bed and 1 single bed for each cabin
2 superior cabins, one of which has 1 double bed and the other has 3 single beds
1 family suite which consists of 1 double bed, 2 single beds and other 2 single beds in a separate room. As the master cabin, it has a private balcony and large windows that enable the natural light to friendly wake the guests in the morning. There are also several sunbeds and beanbags for the family member themselves to enjoy the panoramic views.
Life on Board Tanaka
The dedicated onboard crews will always be there to serve the guests gladly. While the boat is taking you to either Flores or Raja Ampat, you can endlessly enjoy the whole entertainment facilities and the leisure gears onboard.
Through the spacious open areas, suchlike the outdoor dining space, sun deck, diving deck, kitchen and bar, Tanaka liveaboard will complete your incredible journey in Indonesia. Tanaka liveaboard will take you to a destination where you can make a long list of relaxing and thrilling activities happen.
Tanaka Liveaboard Gallery
Send us a request for Tanaka Liveaboard, our team will reply within 24 hours with the best price guarantee.