32m / up to 13 guests / 10 crews
Private Charter & Cabin Cruise Available // Price Range $$$
INQUIRE NOW - BEST PRICE GUARANTEE
About Nataraja Boat
The Nataraja liveaboard is a vessel that sings promises of discovery to the grandeur of Indonesian seas and all of its archipelagic wonders such as Komodo National Park. This private phinisi yacht charter is designed with comfort and modern conveniences in mind. The spirit of sophistication is reflected on its notable interior design made of tropical hardwood in an open-living concept with a minimalist principal in mind.
The spirit of Nataraja phinisi yacht is that of a curious adventurer in tropical wonders. The heat of the sun, the sound of the rolling waves, and the salty air of the humid atmosphere, everything is a part of what it means to be discovering the tropics. Sail through the Komodo seas in comfort and confidence in this sophisticated boutique liveaboard.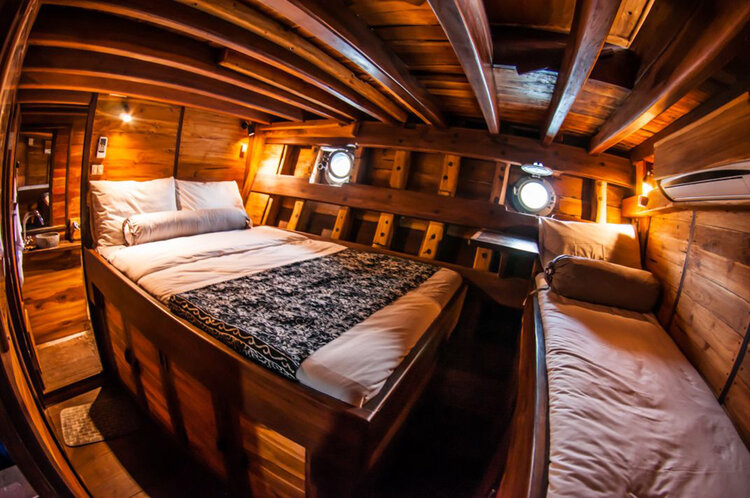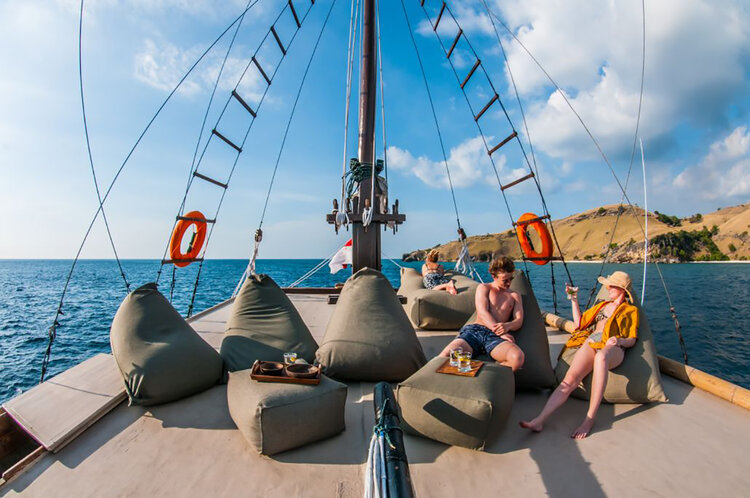 In Detail
The minimalist charm of Nataraja yacht is reflected in the interior of the cabins as well, thoroughly providing comfort and ease during life at the seas.
4 luxurious cabins, fully air-conditioned with ensuite bathroom equipped with hot water
1 opulent master cabin
3 Standard cabins with optional 3rd bed
Elegant sun deck
Open-plan living room
Life on Board Nataraja
Experience life on a cruise with the utmost comfort aboard Nataraja and all of our friendly crew. Feel the warmth of Indonesian's top notch hospitality. Nataraja phinisi yacht is designed to respect the privacy of her occupants, on top of the concept of the ultimate retreat and relaxation in mind.
Diving is a key activity in discovering Komodo's underwater wonders. Upon your request, Nataraja boat will be equipped with scuba diving equipment. High quality and well-maintained diving equipment will be at the ready for you. Reach diving sites you otherwise would have difficulties reaching on a regular day trip in a resort diving trip. Meet the majestic sea inhabitants. Cruising with Nataraja redefined what it means to be sailing in a diving liveaboard.
Nataraja Liveaboard Gallery
Send us a request for Nataraja Liveaboard, our team will reply within 24 hours with the best price guarantee.