30m / up to 10 guests / 7 crews
Private Charter & Cabin Cruise Available // Price Range $$$
INQUIRE NOW - BEST PRICE GUARANTEE
About Leyla Liveaboard
Leyla is one of those yachts built in the home origin of the Phinisi itself using the traditional boat-building technique of the Bugis-Makassar ethnic tribe of Sulawesi. Phinisi is known as an iconic Indonesian sailing vessel that has lasted through the test of time, and the Leyla boat is a testament that will bring you sailing to the wondrous destinations of Flores and Komodo islands. Bringing forth the spirit of Indonesian hospitality, Leyla's captain and crew will greet you with warmth.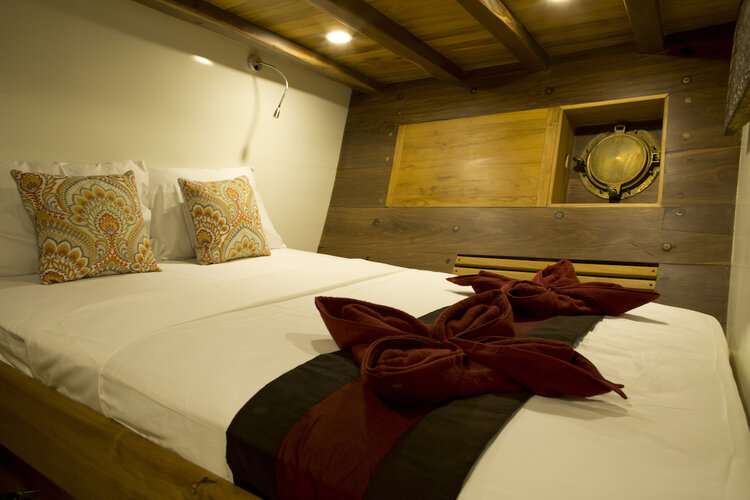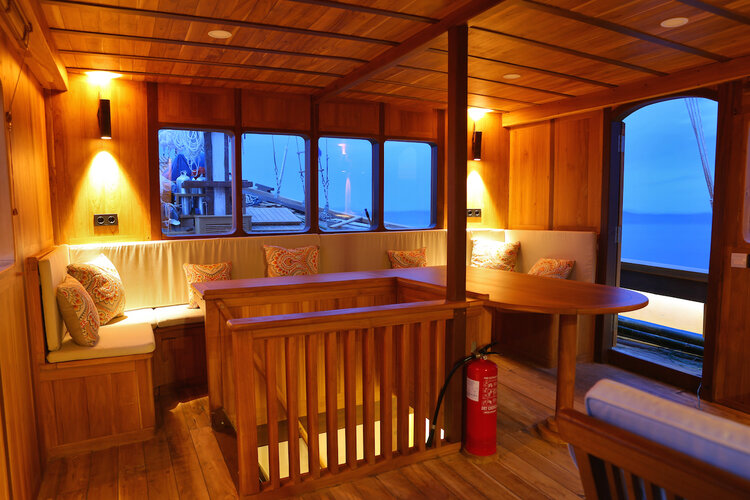 In Detail
Designed to fit small groups, sailing with Leyla is a boutique experience that will let you experience luxury in its most intimate form. The Leyla boat is led by a local Indonesian captain, someone knowledgeable about the tides and the turns of the seas, a cruise director, a chef who makes you amazing food, and a skillful dive master.
Fully air-conditioned boat interior
4 master bedrooms equipped with 4 queen-sized beds and 4 single beds
4 bedrooms are equipped with en-suite bathrooms
Gorgeous sun deck with sun chairs to bask in the tropical weather and salty winds
Life on Board Leyla
Designs of Leyla's ensuite guest cabins embodied that of modern convenience and comfort, with gorgeous accents of the traditional Indonesian heritage imbued in its interior. Find Batik and Ikat patterns laced with the charming wooden interior and warm lights in all of the cabins.
The boat's indoor lounge and dining area are social spaces designed for entertaining and relaxing. Sip your cocktail with friends as you retreat from the day's daring adventure and simply soak in the company of your loved ones. Go up to the sun deck to experience the tropical winds caressing your face; bask in the sunshine or admire the gorgeous night sky in the limitless open space.
Leyla Liveaboard Gallery
Send us a request for Leyla Liveaboard, our team will reply within 24 hours with the best price guarantee.