18m / up to 2 guests / 4 crews + 1 cruise director
Private Charter & Cabin Cruise Available // Price Range $$
INQUIRE NOW - BEST PRICE GUARANTEE
About Ikan Terbang Boat
No matter whether this is your honeymoon or twentieth marriage celebration, every couple needs alone time together. There's the magic of sailing to an off-beaten path destination together, having intimate times, and spice up the love between the two of you. Built for lovers and honeymooners, the Ikan Terbang liveaboard by Kamma presents a secluded bubble with the ultimate privacy for couples. This classic wooden vessel redefines the meaning of luxury couple retreats; a private sailing to remote waters and wonderful destinations, where you can fully relax in romantic bliss. Nothing can keep the sparks of love like traveling and exploring the world together.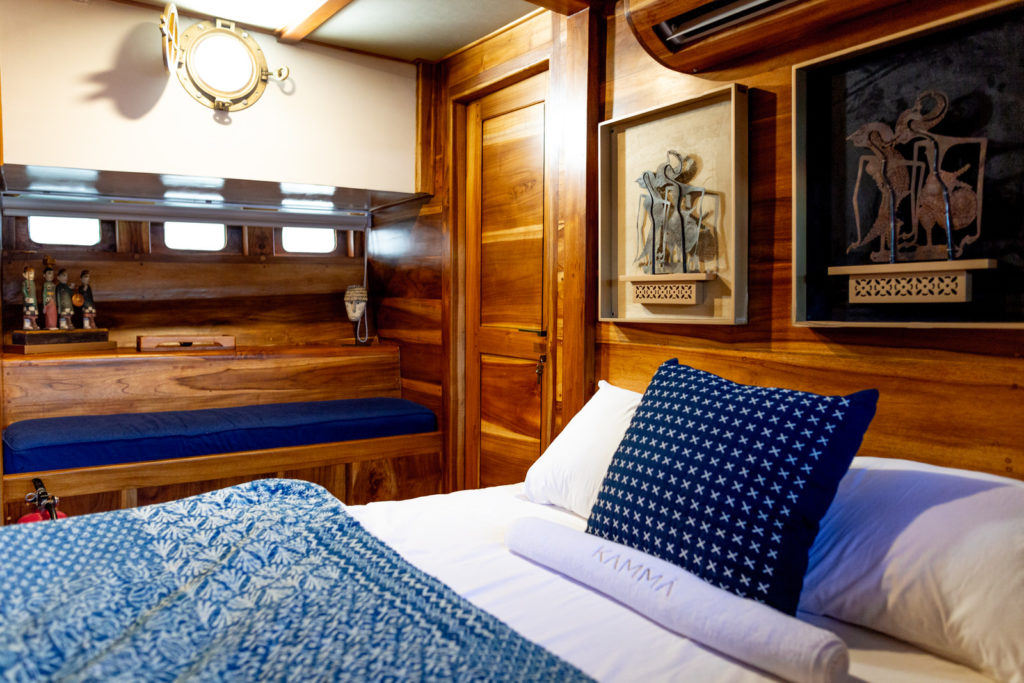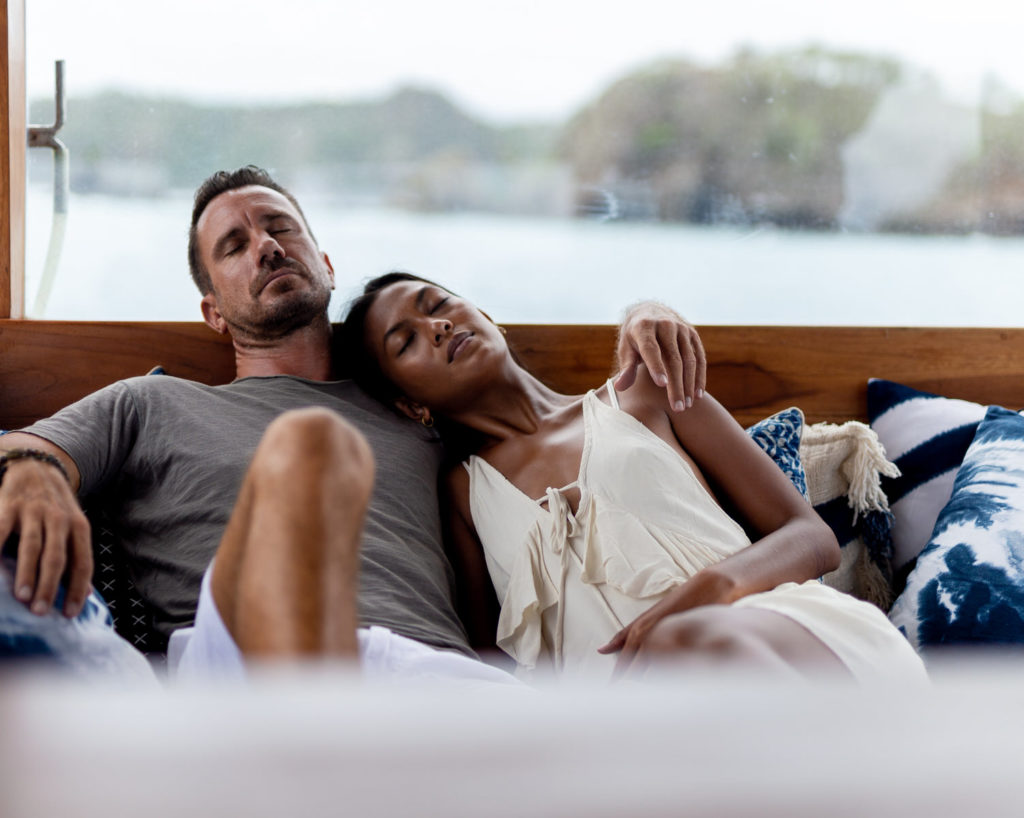 In Detail
With no other passengers on board, sailing in Ikan Terbang means having an exclusive, intimate cruising experience. The 5 stars hospitality from Kamma ensures that guests are provided with extra comforts and attentive services from onboard crews. This 18 meters ironwood and teakwood phinisi houses only one master bedroom, making it perfect four a couple who seek for undisturbed leisure. The Ikan Terbang sails the islands within Komodo National Park and itinerary includes land adventures, plenty to water sports and snorkeling in brilliant sites. Inside the boat you will find;
Life Onboard Ikan Terbang
A day in Ikan Terbang always begins with a serene morning. The ship is bathing in the golden rays of the sun, its light seeps between the wooden cracks on the wall. The boat is already sailing and the surrounding islands have just slowly wake up from a slumber sleep. You can hear buzzing sounds from the yacht's kitchen, preparing delicious breakfast while other crews set the sails. With only you and your loved one as the guests, no one could disrupt the serene ambiance. What's better than starting a day with your darling in an otherworldly scenery?
Ikan Terbang Liveaboard Gallery
Send us a request for Ikan Terbang Liveaboard, our team will reply within 24 hours with the best price guarantee.