25 m / up to 7 passengers / 7 crews / 4 cabins
INQUIRE NOW - BEST PRICE GUARANTEE
About Kamma Boat
Explore Komodo-ruled islands, majestic outlooks, pristine waters, and the widest variety of dives at the furthest corners of Indonesia's archipelago from the comfort of the newly refitted Kamma Sail. Built for real-life adventurers, Kamma Sail offers unlimited access to untouched beaches and unrivaled marine habitats. The phinisi is ready to take guests across the Flores Sea to seek out the radar destination and make memories that would last a lifetime.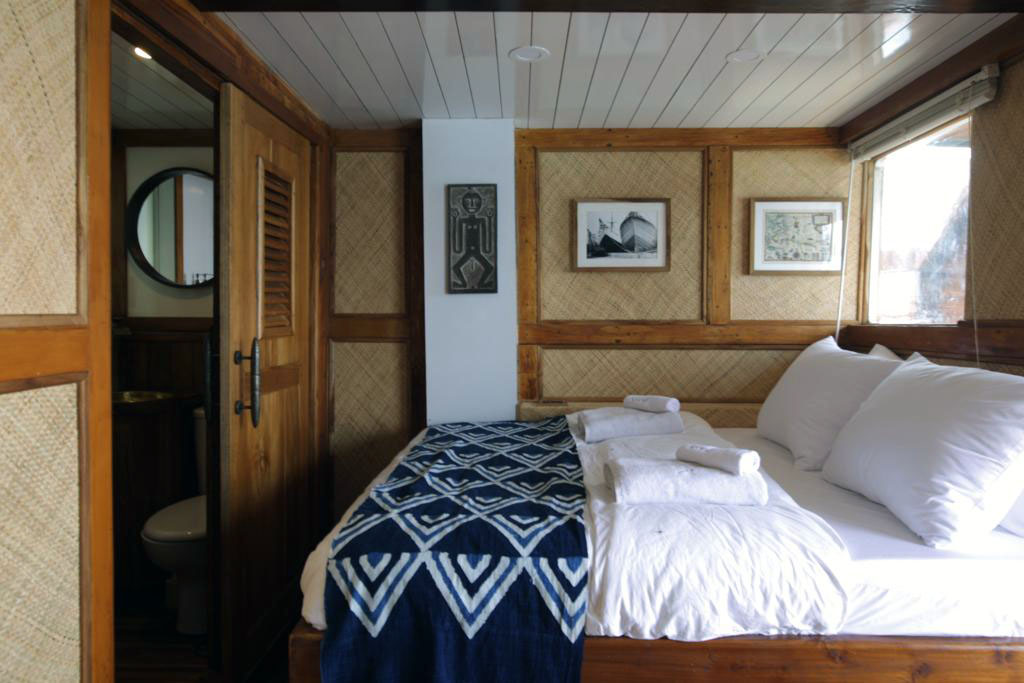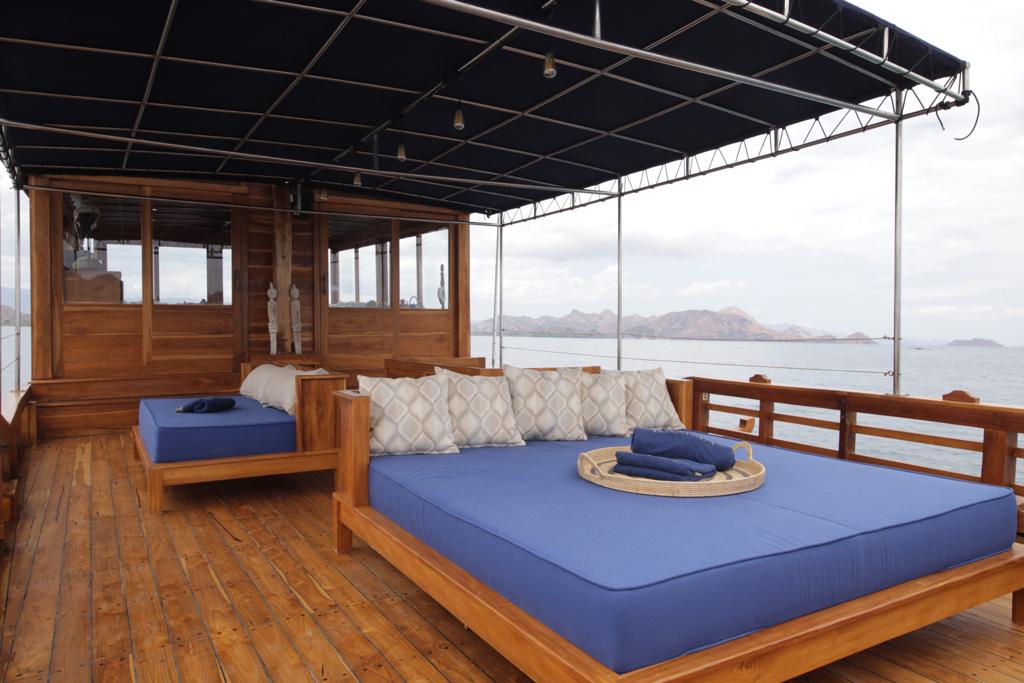 In Detail
Equipped with three double bed cabins and one single bed cabins, the 25 meters Kamma Sail comfortably accommodated groups of up to 7 passengers on board. Each of them is air-conditioned and build ensuite bathrooms with hot water systems. Kamma's indoor and outdoor living areas offer plenty of spaces for relaxing or thoroughly enjoying life at the moment with the pleasure of good company and panoramic scenery. The roomy communal spaces make life on board as comfortable as home. Guest love spends time sun-bathing in the sundeck, feeling the refreshing ocean breeze, and letting the modern world's stress melts away. Amenities on Kamma Sail is amplified with attentive onboard service, provided by great crews in a 1:1 ratio with the passengers. 
3 double bed cabins with AC & ensuite bathrooms

1 single cabin with AC & ensuite bathrooms

Hot Waters

Indoor living and dining area

Outdoor living area

Sundeck

Snorkeling gear

Diving gear when selected at the booking

Stand Up Paddle

Underwater sea scooter

Banana Boat

National Park fees

Full board meals

Airport transfer
Life Onboard Kamma
The unpretentious Kamma Sail is infused with rustic charms combined with the romance of the Buginese phinisi schooner. Entirely made of wood, every space on this modern liveaboard has been designed to warmly welcome guests and ensure guests' comforts are not compromised even when the boat is out venturing the unknown. Scrumptious and energizing breakfast is prepared freshly every morning, followed by delectable lunches and dinners. With only seven people onboard, Kamma Sail ensures a more private journey across Komodo's archipelago. A trip with Kamma is a trip to embark on adventures in the wild and nourish the soul.
Kamma Liveaboard Gallery
Send us a request for Kamma Liveaboard, our team will reply within 24 hours with the best price guarantee.